Chelsea midfielder Ruben Loftus-Cheek has revealed his favourite midfielder
Picking between Paul Scholes, Frank Lampard and Steven Gerrard, he picked Gerrard
Chelsea fans may not be happy to see their player snub a Blues legend like this
Chelsea midfielder Ruben Loftus-Cheek has dealt a surprising and controversial snub to Blues legend Frank Lampard when discussing his favourite midfield players.
Many have debated the various qualities of three of England's finest central midfielders in recent history – Paul Scholes of Manchester United, Steven Gerrard of Liverpool, and Frank Lampard of Chelsea.
Seen as stand-out players for their clubs as well as part of a Golden Generation for England, few can separate the trio, but Loftus-Cheek has named his surprise favourite.
Whilst heaping praise on Blues legend Lampard for his goals record, the Crystal Palace loanee went for Gerrard instead because of his leadership qualities.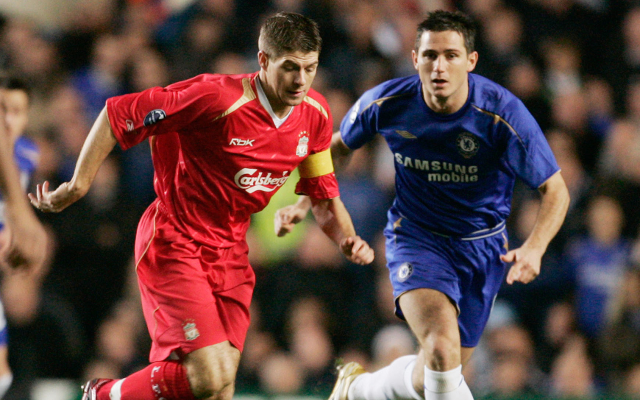 'I think I'm going to say Gerrard, because he could do everything,' Loftus-Cheek told Sky Sports.
'Obviously Lampard was top at what he did, and what he did was score goals, and no other midfielder can do that like Lamps. But the way Gerrard leads as well, I'd say Gerrard.'
Can't see Chelsea fans taking this too well…