Arsenal legend Ian Wright has hit out at one Gunners star for giving up on the team
The former Gunners striker believes Alexis Sanchez has 'clocked off' for the season
Sanchez is heading towards the end of his contract and has failed to hit top form this term
Former Arsenal star Ian Wright has named Alexis Sanchez as the Gunners player who's completely switched off this season after a series of disappointing displays.
The Chile international is heading towards the end of his contract at the Emirates Stadium, with the Sun claiming he's got his heart set on a move to Manchester City despite other offers.
Regardless, Wright is not happy with the way Sanchez has conducted himself, citing Mesut Ozil and Philippe Coutinho as examples of players who've carried on performing despite not getting the moves they wanted.
Ozil is also heading towards being a free agent next summer, while Coutinho was denied a move to Barcelona three times by Liverpool over the summer, according to BBC Sport.
Still, Wright feels they've carried on being professional and playing at their best level for their clubs as he aimed a dig at Sanchez for appearing to give up on the Gunners.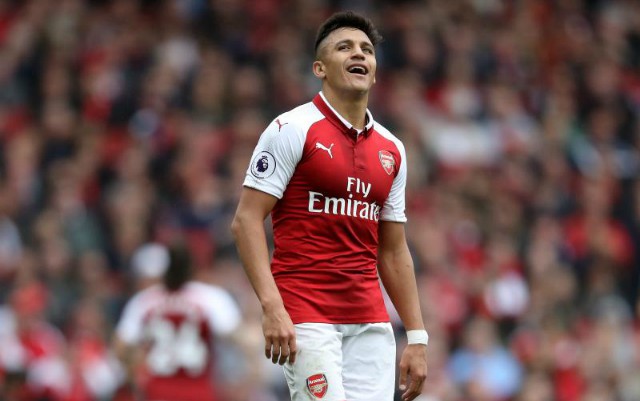 'Sanchez looks to me like he's clocked off,' he told BBC Radio 5 Live. 'Sanchez's attitude is saying a lot about him.
'If he left in January, the way he's playing now, I can't see how that's going to hurt Arsenal. He's not playing well enough. He's not putting in a shift.
'Coutinho wanted to leave; he put in a transfer request but look at the way he's playing.
'Look at the way Ozil is playing. You've got to still put it in. He's not putting it in. It says a lot about him.
'I can't see Ozil staying but what we're seeing from him now is the kind of play that we want to see from him.'