Chelsea boss Antonio Conte is worried about Manchester City's spending
He says City cannot be allowed to seal the transfer of Virgil van Dijk
Chelsea are among a number of clubs recently linked with the £70million-rated Southampton defender
Chelsea manager Antonio Conte has sent a clear message to his board over Manchester City's potential transfer swoop for Southampton defender Virgil van Dijk.
The Netherlands international has shone for the Saints, leading to a number of stories linking him with a move to a bigger club over the summer.
Among those was Chelsea, whom the Daily Mirror suggested could be prepared to bid around £50million for Van Dijk, who looks set to attract attention again this January.
The Times recently linked Manchester City, Liverpool and Arsenal as likely suitors for Van Dijk this winter, with the 26-year-old now likely to cost around £70m.
Conte has admitted he's worried about City strengthening with the signing of Van Dijk, and seems to have urged his club not to be beaten to the centre-back's signature, saying teams have to take the opportunity to spend significant money on transfers.
Asked about Van Dijk, the Italian said, as quoted by Goal: 'Every team, every club, must pay great attention, because if a club like Manchester City takes all the best players, it will be very difficult for us to fight. Not only in England but in Europe.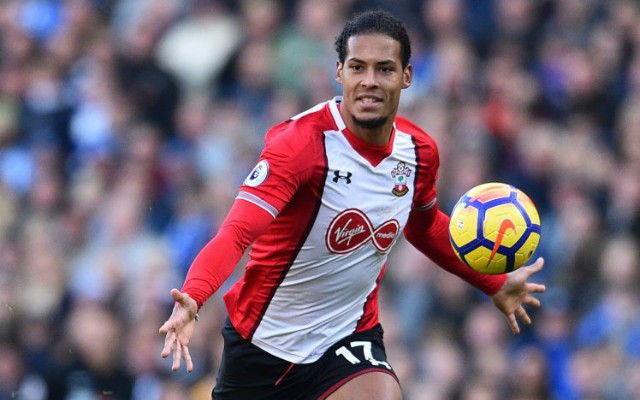 'If they can do this, it is right for them to do this. We must pay great respect.
'When you have this opportunity to go in the market to spend a lot of money, I think it is right to do this.
'You must obviously be very good to spend your money in this way — sometimes you can spend a lot of money in a bad way.
'You must be clever to understand the positions, the roles you have to improve. In this case you must be very good.'