Antoine Griezmann Barcelona transfer in doubt as Atletico Madrid not happy
Manchester United have also been chasing France international in recent times
Griezmann had favoured Barca move but now fears the deal may be in doubt
Manchester United fans may have reason to be pleased as it emerges that the Antoine Griezmann Barcelona transfer could be in some doubt, according to reports in Spain.
The France international looks likely to leave Atletico Madrid in the near future, but it seems his expected move to the Nou Camp may not go through after all.
Don Balon have claimed Barcelona are preparing a contract for Griezmann as they edge closer to finalising his transfer, but it seems Atletico Madrid are not happy with the way they've gone about things.
The latest report from Don Balon suggests Atletico may now be more open to offers from the Premier League and other clubs as they feel Barcelona have gone behind their backs.
The Sun have previously linked Griezmann as a top target for Manchester United boss Jose Mourinho next summer as he seeks to boost his struggling attack.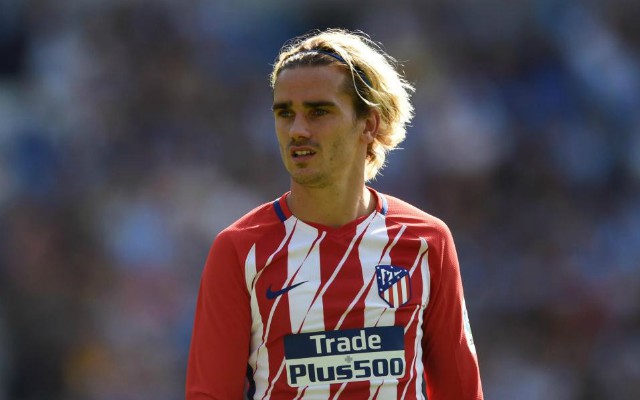 It may be that the Red Devils have renewed hope of snapping the 26-year-old up now that Barca have angered their La Liga rivals.
Don Balon claim Griezmann himself is concerned about the situation as his favoured next move would have been to the Catalan giants.
Still, the former Real Sociedad man looks like a player who could shine at Old Trafford and fill an important role in the side.
Romelu Lukaku started brightly this term but doesn't necessarily look the player the club needs up front after a recent rough patch.
Griezmann could be an upgrade and Mourinho will surely be keeping an eye of things if the Barcelona deal doesn't work out.