Liverpool star Sadio Mane has heaped praise on an incoming Reds transfer
The Senegal international is excited by the arrival of 'unbelievable' Naby Keita
The RB Leipzig midfielder is set for a move to Anfield next summer
Liverpool forward Sadio Mane has heaped praise onto incoming Reds signing Naby Keita, who is poised to link up with the club in next summer's transfer window.
BBC Sport reported back in August that Liverpool had a deal wrapped up for Keita to join next season, and Mane is already discussing the prospect of him arriving at Anfield.
Liverpool could certainly do with a little more in midfield after some unconvincing form from Jordan Henderson this term, while Emre Can's future at the club is in serious doubt.
The Germany international will be out of contract in the summer and the Daily Star have linked him with a possible move to Manchester City among others.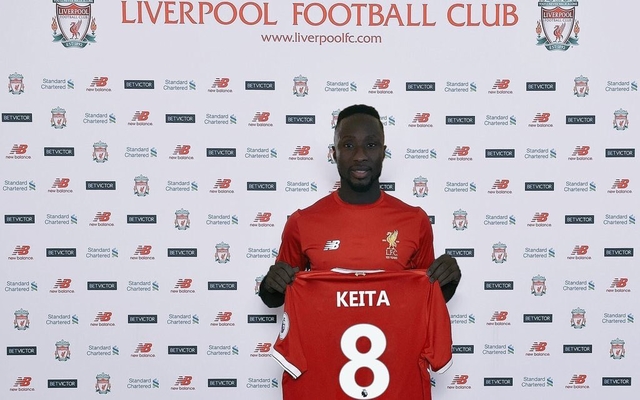 Keita could then be just the signing Liverpool need to recover from his departure, and it's fair to say Mane is optimistic about what he can bring the team.
'He's a friend for me,' Mane told LFC TV, as quoted in the Liverpool Echo. 'Even not a friend, he's like a brother. Because we keep in touch all the time, talking.
'He asks me 'how is the club?' and I tell him 'unbelievable'. He knows the team and the club, and he knows how Liverpool is.
'We're lucky to have him. He's an unbelievable player.'