Barcelona beat Real Madrid 3-0 at the Santiago Bernabeu
Ernesto Valverde's side now 14 points clear of rivals
Zidane's faults and Messi's excellence played a big part in win
Real Madrid suffered a humiliating 3-0 at the hands of fierce rivals Barcelona at the Santiago Bernabeu on Saturday in a match that effectively ended Los Blancos' title hopes. Here are five things we learnt from the hotly-contested affair.
Zidane may not be all he's cracked up to be
So far this season, former Real midfielder and current boss Zinedine Zidane has somewhat struggled in the league, with his side currently 14 points behind league leaders Barcelona following Saturday's defeat. In his first season and a half in charge, the Frenchman has debatably the best 18 months any manager has had, as he oversaw his side win their first league title since 2012, as well as winning back-to-back Champions League, European Super Cup and FIFA Club World Cups. The side from the Spanish capital also humiliated rivals Barca 5-1 in the Spanish Super Cup at the start of the his season. However on Saturday, this brilliance was nowhere to be seen, as Madrid looked hopeless going forward and were powerless to resist Barcelona's ruthless attacking prowess. His decision to start Croatian Mateo Kovacic over Spanish international Isco hindered his team going forward and seriously restricted the amount of chances Los Blancos could create in the match. Should Zidane's side form in the second half of the season replicate their results in the first half, it wouldn't be a shock to see president Florentino Perez sack the Frenchman come the end of the season.
Messi's significance played a huge part
Zinedine Zidane's poor choice to start Kovacic over Isco was down to one man: Lionel Messi. The Argentine had Kovacic on his tail for the entire game, something that played a big part in Barcelona's victory. By having the Croatian shadow Messi for the entire time he was on the pitch, a big hole was left in Madrid's midfield, something that the away side capitalised on time and time again. This can most prominently be seen in Barca's first goal, as both Kovacic and Marcelo were drawn towards Lionel Messi despite the player being a good 10 yards away from the ball, something that allowed Ivan Rakitic to run through unchallenged,  give the ball to Sergi Roberto who laid it on a plate for Luis Suarez, who netted his seventh goal in his last six league games. Messi also played a huge part in the last two goals, as the Argentine's composure allowed him to power his penalty home to double the deficit, with the winger's world-class dribbling ability and acceleration allowed him to set up Aleix Vidal for Barca's third in the last minute of time. Time and time again we've seen Messi come up with these type of performances in his career, but Saturday's affair was different: he managed to alter an entire game without being near the ball. Simply brilliant.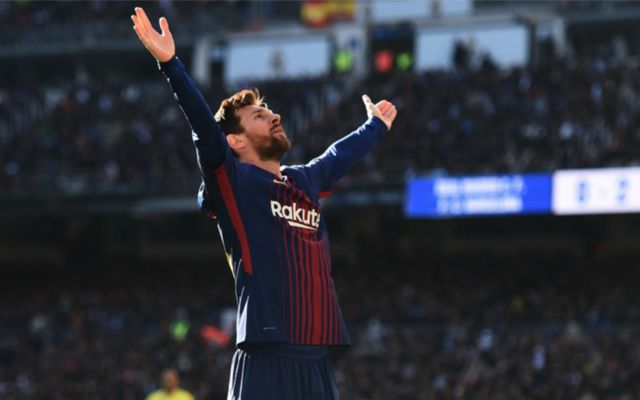 Luis Suarez may be back to his best
Suarez's strike on Saturday saw him notch his 10th league goal of the season, the second highest in the league behind Messi himself, and saw the Uruguayan score his seventh goal in his last six games, a record that has seen some say that the 30-year-old is back to his best. For the first 15-20 games of this season, Suarez looked lacklustre at best, something that is mainly down to the fact that the forward is still recovering from a fairly serious knee injury, however recently, Suarez has been showing signs that he may be returning to his top form. Suarez took his goal very well on Saturday, and following his strike, the forward looked a completely different player to the one we saw in the first half. Suarez's strike rejuvenated him, and saw his perform like the Suarez we've seen perform in the last few seasons. Here's hoping that the former Liverpool ace can keep up this form and find himself hitting the heights we know he can achieve later in the season.
Sergio Busquets truly is world class
If you've watched Barcelona, there are players that always stand out as being one's that change the game: Messi, Suarez and Iniesta to name a few. However one name that isn't mentioned very often is Barca's metronome Sergio Busquets. The 29-year-old displayed his true capabilities in the build up to Ernesto Valverde's side's first goal, as the defensive midfielder showcased something he's displayed throughout his entire career: extreme calmness in possession and a key eye for starting attacks. The way Busquets dictated the away side's tempo and broke up Madrid's attack was key in Barca's win, as it allowed them time on the ball and let them control the pace of the game, something that helped the Blaugrana stride towards victory.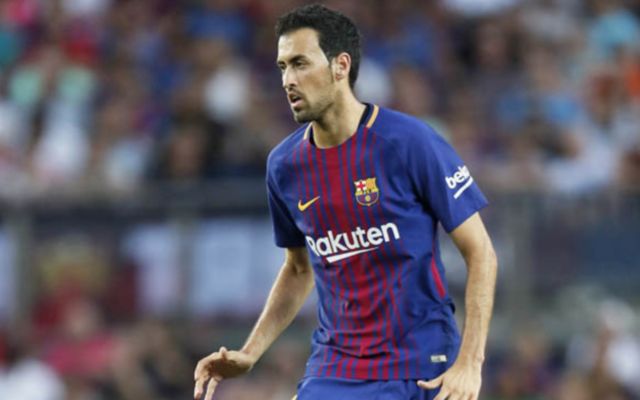 Ernesto Valverde deserves more credit
When former Athletic Bilbao boss Ernesto Valverde was appointed manager of Barcelona in the summer, a lot of fans questioned whether the appointment would be the right one, however Saturday's result showed exactly what the coach is capable of. Barcelona are yet to lose a game so far in the league this season, despite the fact that they've had very difficult away ties to all of Valencia, Real Madrid and Atletico Madrid to contest with, and their 3-0 win over Real showed exactly why Barca are so hard to beat under Valverde. Barca were pressed very highly by Zidane's side in the first half, something that ended up being Los Blancos' downfall come full time. Valverde's side were happy to soak up the pressure in the first 45 as they looked to rely on Messi and Iniesta to pull the strings going forward, however in the second half, everything changed. Valverde's side came out the blocks fast at the start of the second period, with the Catalan side taking the lead just eight minutes into it, as Madrid's high pressing in the first half left them tired in the second half, something that Valverde made sure his side took full advantage of. The sending off of Dani Carvajal midway through the second half went a fair way to helping Barca see out the win, but it was Valverde's decision making and brilliance that took Barca over the line and helped them embarrass their long-time opponents on their own turf once again.