United threw away win in last minute to Leicester in 2-2 draw
Red Devils now 13 points behind rivals Man City in title race
Boss Mourinho hammered his players for missing chances he described as "joke chances"
Jose Mourinho hammered his Man United side following their disappointing 2-2 draw with Leicester City in the Premier League on Saturday, which saw the Red Devils conceded a 94th minute equaliser.
As per the Mirror, boss Mourinho was frustrated with his side constantly missing chances and failure to the game out of sight by scoring more goals.
Speaking about his side's performance after the match, Mourinho said that "we didn't win because missed incredible chances. I would say joke chances. We made a big defensive accumulation of mistakes in an easy match to win. I talked to the players at half time when it was 1-1 that it was an easy match to win."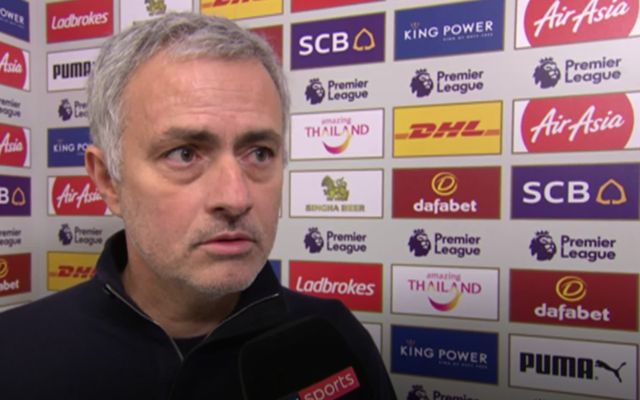 Following the result, in which United threw away a lead right at the death, Jose Mourinho's side now sit 13 points behind their rivals Man City at the top of the league.
Unlike City, United have looked weak in some areas this season, with the 13-time Premier League winners often resorting to defensive-heavy tactics against the bigger teams in order to avoid a loss, something they shouldn't be doing with the squad they have.
Jose Mourinho's side have dropped points against smaller teams on a few occasions this campaign, with the Red Devils dropping points against sides such as Stoke and Huddersfield before yesterday's draw with Leicester, something rivals Man City have only done once this season.
Should Man United wish to catch rivals City, they'll need an absolute miracle in order to overtake Pep Guardiola's high-flyers.
MORE: Man United transfer news
Following Mourinho's words, it'll be interesting to see how his United team respond when they play high-flying Burnley on Boxing day.