Manchester United fans are branding the Liverpool boss a hypocrite
The Reds just spent big on the transfer of Virgil van Dijk
Jurgen Klopp previously criticised the amount United spent on Paul Pogba
A number of Manchester United fans have dug up an old Jurgen Klopp quote and used it to hit out at him after Liverpool's completed transfer move for Virgil van Dijk.
BBC Sport report that Liverpool have paid £75million to Southampton for the Netherlands international – both a club-record purchase and a world-record fee for a defender.
Some United fans believe Klopp has spectacularly gone back on his words when United signed Paul Pogba for what BBC Sport reported as an £89m fee back in 2016.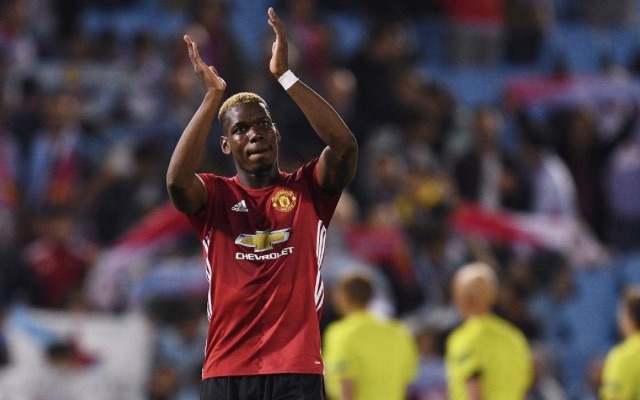 Several have been quoting the German tactician in their tweets as they hit out at him for what looks, in fairness, like a certain degree of hypocrisy about transfer fees.
'If you bring one player in for £100m and he gets injured, then it all goes through the chimney,' Klopp is quoted in the Metro.
'The day that this is football, I'm not in a job anymore, because the game is about playing together.'
Here's the response from United fans…
Surely Klopp whyled at the price Utd bought Pogba for… but now… on a defender… lol

— No Wahala? (@Refie_SA) December 28, 2017
Well Klopp certainly had to learn that. He has to swallow his words after critizing us for spending money on Pogba. No manager is perfect, neither their clubs.

— Rico Plaatjes (@Ricorp31) December 28, 2017
Klopp when Manchester United signed Pogba for £89m:

"The day that this is football, I'm not in a job anymore."

A year later, Klopp signs:

Oxlade Chamberlain – £35m
Van Dijk – £75m pic.twitter.com/zmNAZTOn6P

— LecronIsTheOne (@Lecron) December 28, 2017
2016: Klopp talking about Pogba: "If you bring one player in for £100m and he gets injured, then it all goes through the chimney"

2017: Breaks world record transfer fee for a Defender pic.twitter.com/PtBh3bIZfs

— Scotty Tridge ?? (@ScottTridge) December 27, 2017
Remember when Klopp criticed Man Utd for spending 90 million on Pogba and said he would never spend that type of money? Yesterday Liverpool spent 75 million on a defender beating the 53 million previous world record for a defender…
Conclusion: Klopp is an idiot.

— Sebas AFC (@sebas8santos) December 28, 2017
Jürgen Klopp on Pogba's transfer to United:

"Other clubs can go out & spend more money and collect top players. I want to do it differently. I would even do it differently if I could spend that money."

Spends £75m on a CB from Southampton. ? #MUFC

— NO (@NanatOnat) December 28, 2017
Remember when Klopp laughed at United for paying how much for Pogba?? ???? excuse me! ?

— Youtube – DjStylusUK (@DjStylusUk) December 27, 2017