Manchester United's Marouane Fellaini has a surprise suitor
Reports claim PSG are interested in signing the Belgian on a free
Fellaini is nearing the end of his contract at Old Trafford
Manchester United midfielder Marouane Fellaini has emerged as a surprise target for Paris Saint-Germain on a free transfer as he nears the end of his contract.
The Belgium international has shone for United whenever he's played this season, but doesn't immediately strike one as the kind of big name PSG would like to have alongside the likes of Neymar and Kylian Mbappe.
However, the Daily Mirror claim the French giants are interested in Fellaini's availability on a free due to their needs to meet Financial Fair Play regulations after this summer's heavy spending.
The 30-year-old is also a reliable and experienced performer in the middle of the park, and could also look much improved in the relatively less competitive Ligue 1.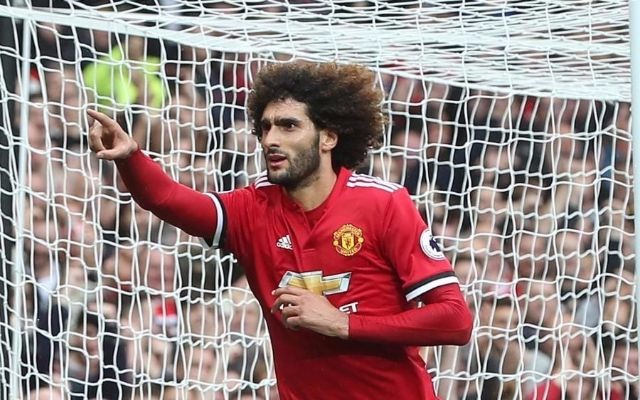 Arsenal have also been showing some interest in Fellaini, according to the Daily Express, though United would surely prefer to see him move abroad instead of to a Premier League rival.
It seems increasingly unlikely now that Fellaini will sign a new contract at United, with the Telegraph recently reporting that he wants as much as £170,000 a week to stay and is yet to hear a second offer from the club.
He might not carry the same glitz and glamour of their other recent signings, but a swoop for Fellaini could be very sensible business by PSG if they can pull it off.