Player has been excellent for league leaders so far this season
Boss Pep Guardiola has described the Argentine as "superman" 
Ace is set to be handed new deal with club according to souces
Manchester City are reportedly set to hand a new deal to Argentine ace Nicolas Otamendi, with boss Pep Guardiola describing the player as "a superman".
This is according to ESPN, who state that sources have informed them that the player is set to be handed a new deal by Pep Guardiolas's side.
The news outlet are also stating that following his impressive start to the season, Guardiola has praise the defender stating that "We have a superman in the team, as Nico Otamendi helped us absolutely. Without Nico, it would not be possible, what we have done".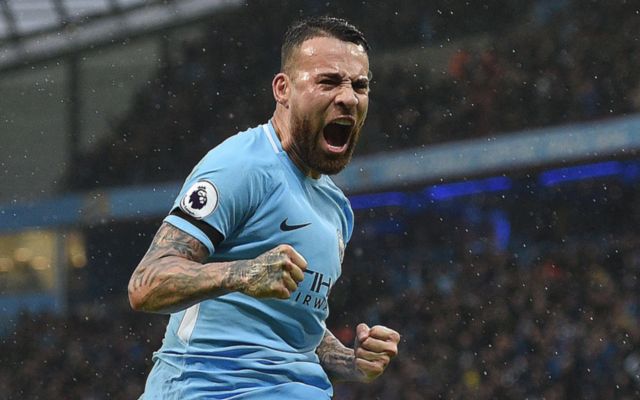 So far this season, Otamendi's performances have seen some fans describe the player as one of the best defenders in the league, and for good reason.
Man City have only conceded 12 goals so far this campaign, with Otamendi's performances going a long way to contributing to this.
The Argentina international has been able to form a solid partnership with John Stones this season, something that has helped Man City go on the run they're currently on.
Goals are another thing Otamendi has added to his game this season, as the defender has scored four goals in 19 league appearances this season.
MORE: Man City transfer news
Should Man City end up offering a new deal to Otamendi, it'll be interesting to see if the player can still keep up his level of performances.