Football did its bit to spread the spirit of the festive season
Alvaro Morata celebrated news of his wife's Christmas child after scoring for Chelsea
Jose Mourinho spent time with Bristol City's Lee Johnson as the Man United boss dropped his Scrooge act
There's a rampant streak of festive goodwill in recent matches, on and off the field. Defender Mathias "Zanka"Jorgensen offered to buy every Huddersfield Town fan who travelled away to Southampton on Saturday a Christmas drink. We've noticed this infectious spirit is catching on…
1) FAIR PLAY, ARRY:
We expect a truly English approach to fair play in the Premier League. When Harry Kane was kicked in the face by Nicolas Otamendi at the Etihad, it would have been easy for 'Arry to collapse on the floor and roll around in agony. But Honest Harry is a true British gent that respects all men are equal at this time of year. Even when the Spurs striker swiped Raheem Sterling off the floor with a horrid challenge of his own, ref Craig Pawson showed Xmas mercy. He's not that type of player, you see…
2) JOSE ENTERS INTO THE SPIRIT OF THE CHAMPIONSHIP:
Now, he may have shot out of town on a supercharged reindeer after Bristol City got a "lucky" win, but Jose Mourinho dropped the Scrooge act before the Carabao Cup quarter-final at Ashton Gate. He spent time with the Robins manager Lee Johnson before the match in the tunnel, no doubt regaling the young boss with stories of how many trophies he's got stored under the tree. Jose did refuse to do the dab with the City mascot, but that's as "Bad Santa" as he got. Until he lost, that is…
3) FOOTBALLERS WITH FIXED GRINS AT HOSPITALS:
Ah, yes It's that time of year where footballers dress up very dodgily at club parties. Some even attempt to dance. We are looking at you. Jordan "Shuffle" Henderson. However, they also perform some very important public duties, delivering presents on children's hospital wards all over the land. There's something hugely satisfying about seeing major global superstars spend time with the young and vulnerable, even if the smiles look like rigamortis has set in after a while. Now the next task is to prevent becoming an inpatient themselves over the manic Santa schedule…
4) THE BIRTH OF AN XMAS CHILD MORATA STYLE:
Who said the spirit of Christmas was dead? After scoring an injury-time winner for Chelsea against Bournemouth in the Carabao Cup, Alvaro Morata put the ball in his shirt and sucked his thumb to celebrate his wife's pregnancy. How sweet. The Italian's reward for this festive family tribute was a fifth yellow card of the season and suspension for the trip to Everton at the weekend. In actual fact, Lee Mason only booked the striker for kicking the ball away after the goal….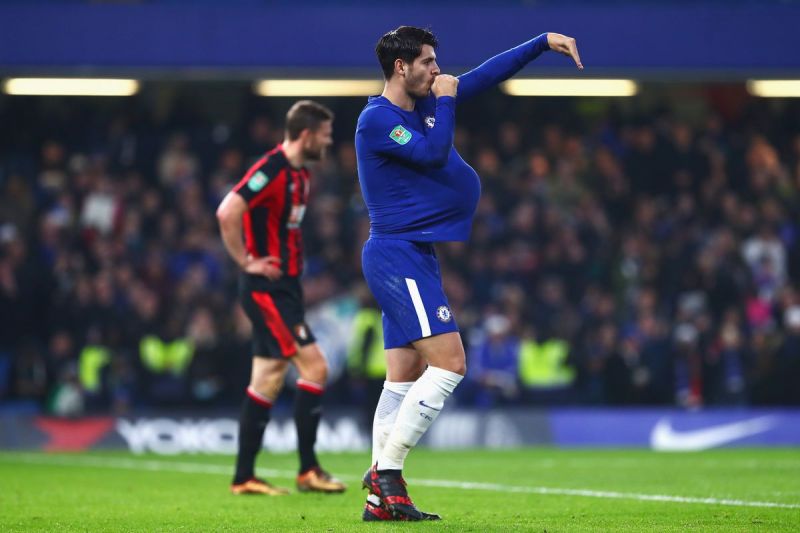 5) THE FA REFUSES TO MILK MANCHESTER TUNNEL ROW:
The Football Association does have a heart. The only sparks that flew between United and City in the recent Premier League clash were after the match in the tunnel. A one litre carton of milk (intended for cups and teas, if you didn't know) was thrown at Jose Mourinho. The Portuguese wasn't impressed with the rather vocal nature of the City celebrations. After evidence from "independent eyewitnesses", the FA decided the milk should not sour relations. Let's hope the noisy neighbours can pipe down into a Silent Night if they win the League over Xmas.
6) XMAS DIVING CLAMP DOWN:
It's all very well stumbling home after a few too many, but cheating footballers are known to trip themselves up when not under the influence. Finally, real action is being taken to clamp down on those who fall down the chimney area once too often. West Ham's Manuel Lanzini has been given a two-match ban for diving in West Ham's win at Stoke, just weeks after Oumar Niasse was the first player to be penalised last month under new League rules for simulation. To wrap it all up, birthday boy Wilfred Ndidi gave the ref an easy present when he gift-wrapped a ridiculous flop in the box to receive a second yellow against Crystal Palace. As Gary Lineker said: "Wilfred Ndidi has been sent off on his birthday. Not the card he would've wanted."
7) CLUB XMAS JUMPERS:
Everybody can hack a bit of Xmas jumper time, apart from Stoke City who are offering no sign of a reindeer on a big baggy bit of wool in their online shop. Perhaps they can't sew in the dark at the bet365. Check out the Manchester City offering that is almost way too cute for a club that steamrollers all penguins if they are not from the blue planet. Good on Bournemouth for the obvious but impressive pun: "Cherry Christmas."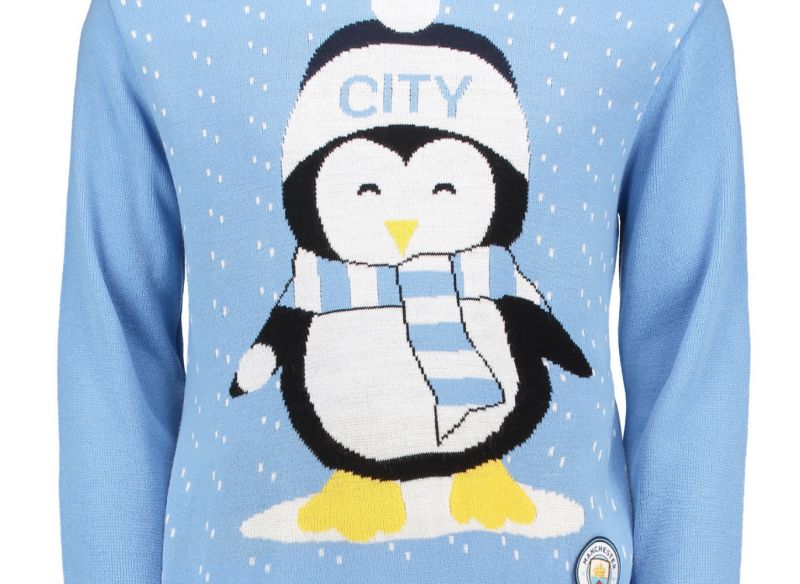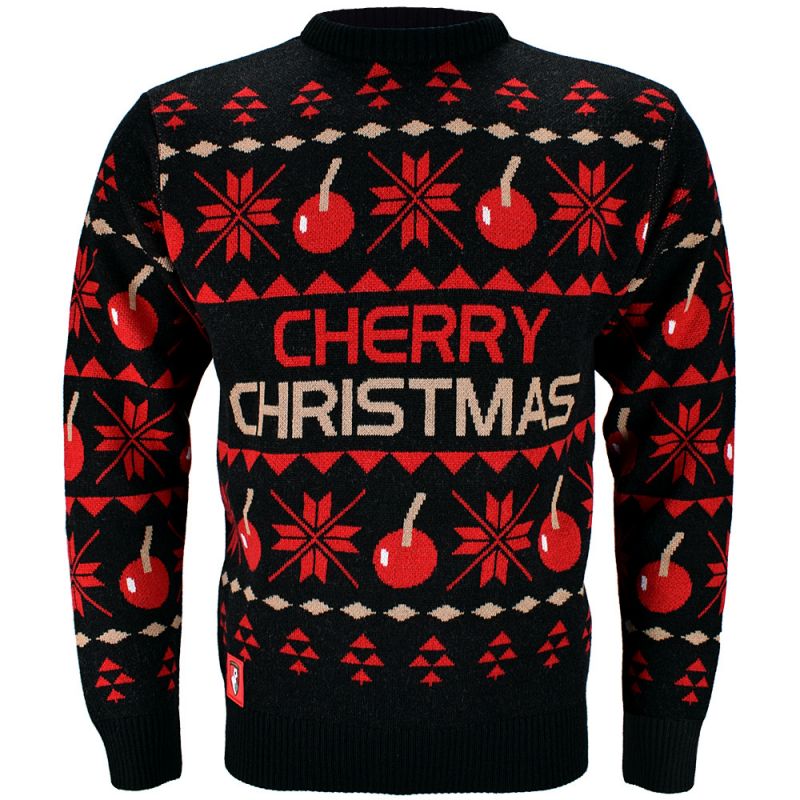 8) CRISTIANO SCORES A HAT-TRICK OF KIDS:
Things may not be going so well on the pitch as Madrid trail Barca by 14 points in La Liga, but Cristiano Ronaldo is making sure he's having a Christmas snowstorm of a time off it. Having picked up his fifth Ballon d'Or this December, he posted a Fab Four of young talent this week after the birth of his latest child in November. El Clasico didn't got so well. The snowball fight with Messi will have to wait.
9) MESSI MISSES NEYMAR IN XMAS MESSAGE:
Lionel Messi is clearly missing the Three Kings act Barca used to possess. He sent an emotional seasonal message to former colleague Neymar. The Argentine posted a video, emoting: "Well, Ney… I think we said practically everything to each other when you left.
"The truth is that here we are still missing you.
"We would like to keep sharing the mates [a South American hot drink] in the morning with Luis in the dressing room and many more things."
Messi then gave his old colleague a gift of sangria. PSG just doesn't have the same ring as MSN….
10) YOU WIN. NO, YOU WIN. IT'S A DRAW:
Arsenal 3 Liverpool 3. That's the spirit.