Manchester United manager Jose Mourinho has slammed speculation over his future
Reports emerged yesterday that he was ready to quit the club at the end of the season
Mourinho has hit out at those doubting his commitment to the Red Devils
Manchester United manager Jose Mourinho has hit out at media speculation that he could look to quit the club at the end of the season.
The Daily Mail listed a number of apparent concerns growing from inside Old Trafford that had led some club sources to believe the Portuguese's days in Manchester could be numbered.
Results have not gone United's way recently and Mourinho has cut a frustrated figure with public criticisms of not spending enough on transfers among his complaints.
The Mail added that Mourinho was still spending a lot of time away from Manchester, with his wife still living in their home in London.
However, the former Chelsea boss has hit out at those questioning his commitment and professionalism by describing the rumours as 'garbage'.
'I say garbage, I don't find a better word than to define the talk,' Mourinho is quoted on BBC Sport.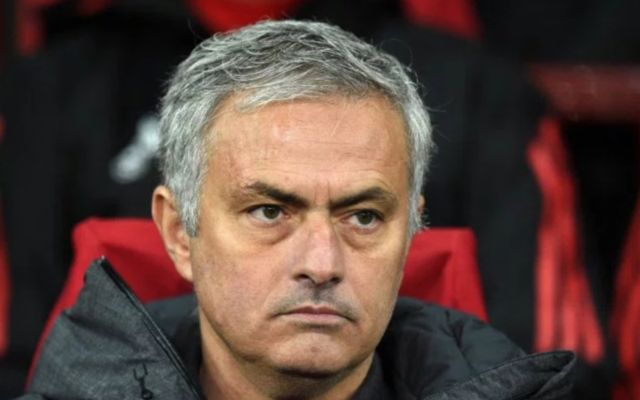 'The worst thing someone can do is put one inch of doubt into my professionalism, to every detail related to my job, so yes the garbage news affected me just on this aspect because it's something I don't admit.
'I repeat I am in the middle of my contract, if I am going to sign a new one it depends on the club but my commitment is total and I want to stay.
'I see myself here (after three years), is just a question of the club, the board the owners, Mr Woodward, they are all happy with my contribution and they want me to stay beyond the end of this contract.'
Mourinho is known for travelling around a great deal and usually not spending more than two or three years at clubs in recent times, but it seems he's keen to put any stories over his situation at United to bed.