Chelsea striker Alvaro Morata's one-on-one composure has been questioned
The Spaniard missed some big chances in the draw with Arsenal in midweek
Morata's finishing has been tipped by Paul Merson to cost Chelsea a trophy
Chelsea striker Alvaro Morata's composure in finishing off one-on-ones has been questioned by former Arsenal star-turned-pundit Paul Merson.
The Spain international joined Chelsea from Real Madrid last summer, but arguably hasn't got off to as good a start as many would have expected.
Morata had the tough task of filling the boots of last season's top scorer Diego Costa, who was a superb all-rounder up front and played a key role in two Chelsea title victories in his three years in England.
Meanwhile, Morata has just 12 goals in 27 appearances for Chelsea, and showed one of his biggest flaws when he failed to score what looked some easy opportunities in the draw with Arsenal this week.
Merson is concerned about the 25-year-old's composure in those situations and believes it could even be enough to cost the Blues a trophy this term.
'Alvaro Morata has a flaw in his game which could end up costing Chelsea a trophy this season,' Merson wrote in the Daily Star.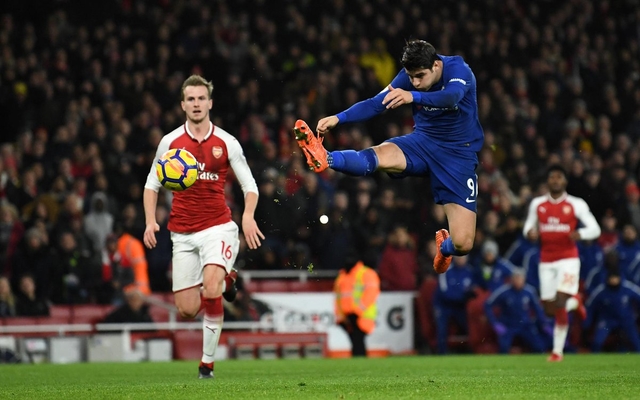 'I rate him highly and I think he will score lots of goals but I said when he arrived that he struggles with one-on-ones.
'Well he had three of those against Arsenal and he didn't score with any. You have to finish one of those in a game like that. You have to.
'Morata is quick and sharp and he's not a bad egg like Diego Costa was – but he's not the best one-on-one finisher and I'm not sure you can learn that.
'You can practice it, and he doesn't exactly panic in front of goal, he's quite calm. But some players are just more instinctive when it comes to situations like that.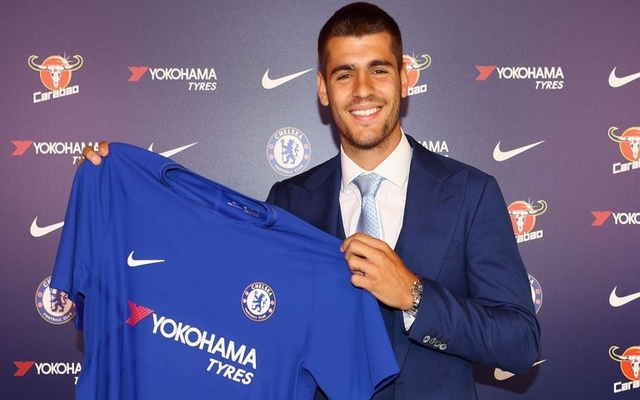 'I still think he's top drawer and he's going to get even better at Chelsea because he's still young. But he would still be at Real Madrid if he didn't have that flaw in his game.'
Chelsea didn't have the best summer, with the likes of Tiemoue Bakayoko and Danny Drinkwater also not looking ideal replacements for the departing Nemanja Matic, who has ended up strengthening rivals Manchester United.