Liverpool star Roberto Firmino to be subject of FA probe
Everton's Mason Holgate claimed he was racially abused in the Merseyside Derby
Television evidence suggests Holgate was mistaken in the Firmino racism claim
The alleged Roberto Firmino racism incident during Liverpool vs Everton yesterday is reportedly set to be the subject of a probe by the Football Association, according to the Daily Mirror.
Everton defender Mason Holgate was involved in an on-pitch row with Firmino during yesterday's Merseyside Derby in the FA Cup at Anfield, and claimed the Brazilian used racist language against him.
This would obviously be a very serious incident if found to be correct, though the Mirror claim that television evidence suggests Holgate was mistaken in the language Firmino was using.
Footage seems to show the Reds front-man mouthing 'loco puta', which roughly translates as 'crazy motherf*cker'.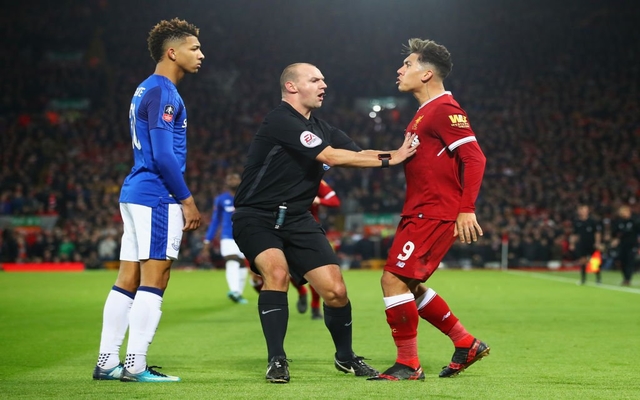 Everton boss Sam Allardyce called for the FA to investigate the incident, and Liverpool have apparently said they will co-operate with any proceedings.
This would not be the first high-profile incident of racism involving a Liverpool player in recent times, with Luis Suarez notably landing himself in trouble during a row with Patrice Evra back in 2011.
The Uruguayan ended up being fined £40,000 and an eight-game ban for alleged use of the word 'negro', though he denied using it in an offensive context.
Only time will tell if Firmino has said anything as incriminating.