Jose Mourinho may not be such a bad guy after all
The Manchester United boss apologised for taking Henrikh Mkhitaryan off
Mourinho regrets that he had to replace the struggling Armenian
Manchester United manager Jose Mourinho showed his class last night with an apology to Henrikh Mkhitaryan for subbing him off at half time.
The Red Devils boss revealed afterwards that he felt bad about the change and actually said as much to Mkhitaryan when he made the decision at half time.
According to the Metro, the Portuguese made the effort of doing so in front of the rest of the squad, which certainly flies in the face of media stereotypes about the manager.
Speaking about the substitution, Mourinho said: 'Unfair, unfair. And I told him that at half-time. I didn't like what I did. Unfair.
'He didn't deserve it. He was playing well, he was not playing bad. He had a couple of missed possessions but he was playing well, he was giving a good dynamic to the team.
'My feeling was just that Rashford was not going to score a goal – in the moment he's in he's not going to score a goal!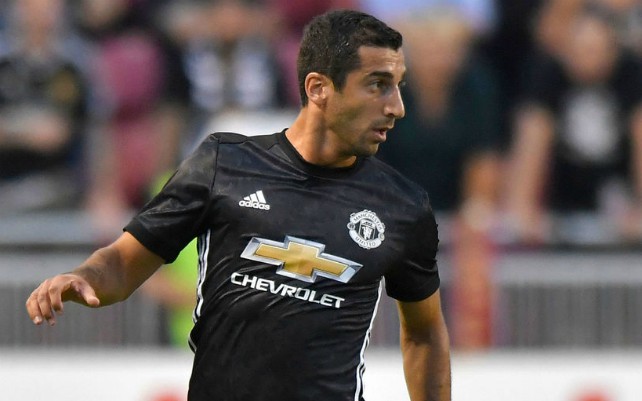 MORE: Manchester United news
'And because of that I'm not going to lose time, I'm going to play Romelu (Lukaku), and I had to sacrifice a player and Micky was the one I sacrificed.
'But it's something I don't normally do, but I did at half time, and I apologised to him in front of the players because he didn't deserve it.'
Known for being ruthless with his players and demanding of a very high standard, some have painted Mourinho as a heartless type who remains distant from his squad.
However, gestures like this one show a real human side to the former Chelsea boss.