Wenger signed new two-year deal with club in the summer
Frenchman's contract contains clause that could see him take place on Arsenal board in the summer
Gunners boss has picked out for Arsenal star as his potential successor
A clause in Arsene Wenger's Arsenal contract could see him end him long term reign as Gunners boss in the summer, and the Frenchman has already singled out one former player who he'd like to succeed him.
This is according to the Mirror, who state that the Former Monaco boss signed a new deal with the club in the summer, and that the deal contains a clause that will allow the two parties to review his situation at the end of the season, something that could see his reign as Arsenal manager come to an end.
The news outlet are also stating that the Frenchman could take a position on Arsenal's board, and that Wenger has highlighted former player Mikel Arteta as a potential successor to his throne at the Emirates.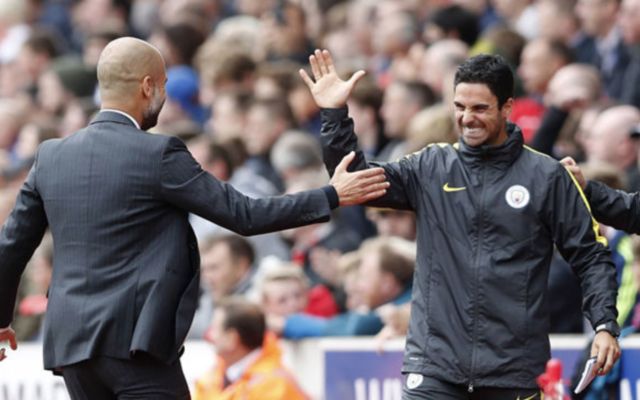 In the last few years, the rumours of Wenger leaving his post as Arsenal manager have grown in stature, with fans becoming increasingly frustrated at the club's failure to win a Premier League title, with their last coming in 2004.
Despite winning a number of FA Cups in recent years, the Emirates faithful have grown tired of their side's failure to win one of the Premier League or Champions League.
Fans have also grown tired of Wenger, and the club's, failure to keep up with their rivals in the transfer market, with all of Man City, Man United, Chelsea and Liverpool having a higher club-record signing than the north Londoners.
However, despite these frustrations, fans will be sad to see Wenger leave, as the Frenchman has left a legacy at the club that none will be able to match for along as the club is around.
MORE: Arsenal transfer news
Should Wenger end up leaving in the summer, it'll be interesting to see if Arteta is drafted in as his successor, and whether the Spaniard will be up for leaving league leaders Man City.