Barcelona announced agreement for Coutinho on Saturday evening
Spanish giants to pay £145M for services of Brazilian
Liverpool boss Jurgen Klopp has revealed just how much Coutinho wanted to secure move away from Anfield
Liverpool boos Jurgen Klopp has revealed that that Brazilian midfielder Philippe Coutinho was itching to secure a move to Spanish giants Barcelona.
According to the Daily Mail, Coutinho joined Barcelona in a deal that will set the Catalan giants back around £145M on Saturday, and that Liverpool manager Klopp said that he couldn't do anything to stop the midfielder leaving Anfield.
Speaking about Coutinho's departure from the Merseyside club to Liverpool's official club website, Klopp said "It is no secret that Philippe has wanted this move to happen since July, when Barcelona first made their interest known. Philippe was insistent with me, the owners and even his team-mates this was a move he was desperate to make happen"
The former Borussia Dortmund boss then went on to add "I can tell the Liverpool supporters that we, as a club, have done everything within our means to convince Philippe that remaining part of LFC was as attractive as moving to Spain, but he is 100 per cent certain his future — and that of his family — belongs at Barcelona."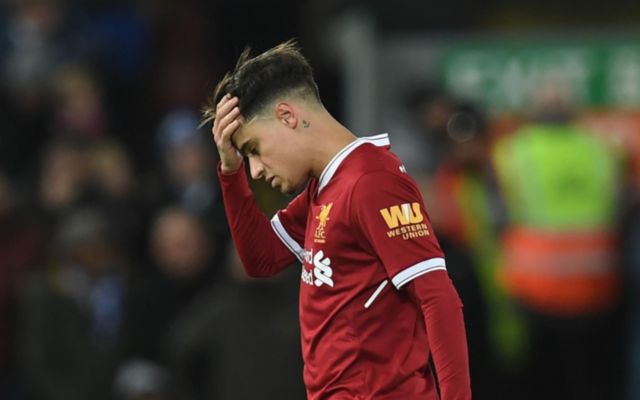 For the reported £145M that Barcelona have paid of the services of Coutinho, it seems as if there will be a lot of pressure on the former Inter Milan star to perform under the lights of the Nou Camp.
Having become the third most expensive player of all time as per the Daily Mail, only the player himself knows how much pressure he'll be playing under to make the fee Barca paid for him look like a bargain.
During his time with Liverpool, Coutinho was mightily impressive, with the player directly contributing to 97 goals during his five year stint with the Reds, a total that is more than any other Liverpool player managed in that time.
Coutinho's ability on the ball and high levels of composure is sure to see him fit into Barcelona's system perfectly, with some even touting the Brazilian as a future replacement for the ever-reliable Andres Iniesta.
Having already played with Luis Suarez and Paulinho for Liverpool and the Brazilian national team respectively, it seems as if Coutinho will have no problem fitting in at the Blaugrana.
MORE: Liverpool transfer news
Should Coutinho continue the form he's showed with Liverpool this season for Ernesto Valverde's side, the astronomical fee the Spanish side paid for the player will surely seem like peanuts come the end of the season.