Arsenal's Hector Bellerin showed off his daring fashion sense
The Spaniard was seen in some extremely expensive slippers
Bellerin and girlfriend Shree Patel were among the celebs at London Fashion Week
Arsenal defender Hector Bellerin rocked up at London Fashion Week in £645 slippers and some interesting-looking golden pyjamas this week, reports the Daily Mirror.
The Spain international is known for being into his fashion, as his followers on Instagram will well have seen, and he displayed his questionable and experimental tastes again.
With his fast-changing hairstyles as well, Bellerin is fast becoming the next David Beckham with his flashy lifestyle away from the pitch.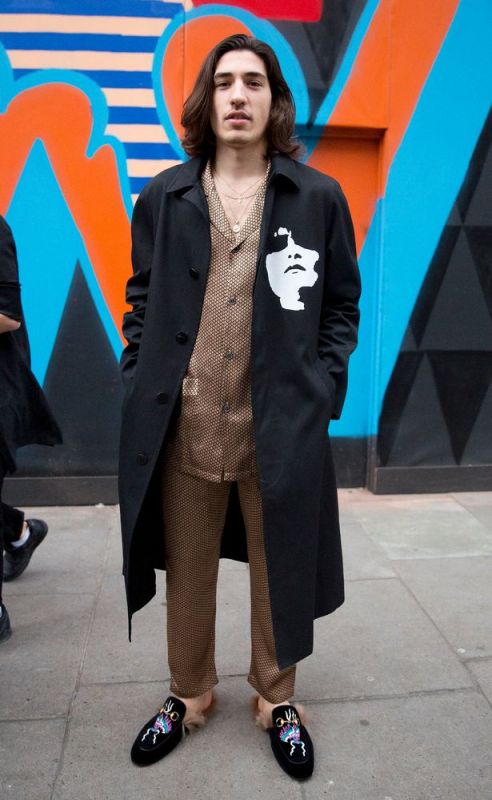 Bellerin recently shone as Arsenal drew with Chelsea, scoring a well-taken equaliser to make it 2-2 in a fast-paced clash at the Emirates Stadium.
For the moment, however, the 22-year-old looked to make an impression among celebs such as rapper Slick Rick, with Made in Chelsea star Oliver Proudlock.
Bellerin's girlfriend Shree Patel was also in attendance, though there don't seem to be many pictures available of what she was wearing.