Thomas Lemar transfer battle currently in Arsenal's favour
Liverpool would rather sign Schalke midfielder Leon Goretzka
Arsenal more willing to pay what Monaco want in terms of a Lemar transfer fee
Arsenal are reportedly ahead of Liverpool in the Thomas Lemar transfer saga as they seem more prepared to pay what Monaco want for him.
This is according to SFR Sport journalist Loic Tanzi, who is quoted by Get French Football News on Twitter as clearing up the current speculation surrounding the player's future.
Lemar has shone in Ligue 1 and could be an ideal signing for any top Premier League club, but it looks to be a two-way battle between Arsenal and Liverpool after this latest update.
Tanzi explains that Arsenal are making Lemar their number one priority to replace contract rebel Alexis Sanchez, who is heading towards being a free agent in the summer and who the Independent claim could even join Manchester City in the next few days.
SFR Sport's @Tanziloic on Liverpool replacing Philippe Coutinho: "They want to, but not necessarily this month, their priority is not Thomas Lemar, but Leon Goretzka… they are doing everything to try to convince him, despite the fact he is close to Bayern Munich."

— Get French Football (@GFFN) January 8, 2018
SFR Sport's @Tanziloic on Thomas Lemar & Arsenal: "He is their priority to replace Alexis Sanchez… Monaco are not totally against the idea of an offer this month, but it would have to be a very big offer… I am told that Liverpool wouldn't make a big offer."

— Get French Football (@GFFN) January 8, 2018
The France international certainly fits the bill in terms of his attributes to replace Sanchez in that attacking midfield spot, with his pace, creativity and eye for goal making him one of the stars of the season last year.
Thomas Lemar transfer not a priority for Liverpool
Liverpool could also do with a replacement for Philippe Coutinho after selling him to Barcelona, but Tanzi claims their priority is to sign Schalke midfielder Leon Goretzka instead.
The Germany international is a fine player, and it may be that the Reds are attracted to the fact that he's nearing the end of his contract with Schalke, meaning he could be far cheaper.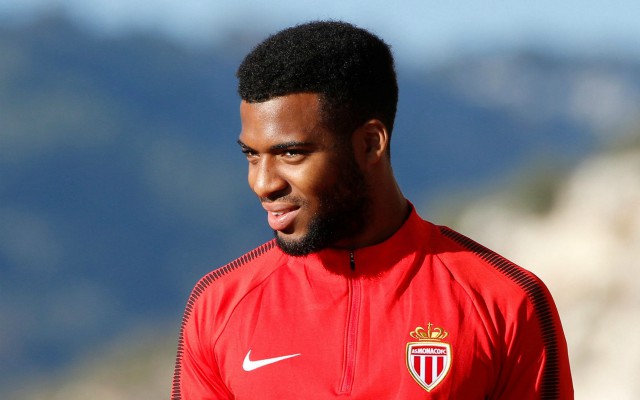 He also explains that for that reason, Arsenal are currently willing to pay closer to Monaco's asking price for the Lemar transfer, giving them a major advantage in the deal.
Either way, the 22-year-old would certainly make an exciting addition to the Premier League, wherever he ends up.