Arsene Wenger has provided an Alexis Sanchez transfer update
The Arsenal star has been linked with Manchester City
Wenger insists tonight's benching was nothing to do with transfer saga
Arsenal manager Arsene Wenger has provided an update on the Alexis Sanchez transfer saga after he left the Manchester City target on the bench against Chelsea tonight.
Sanchez did eventually come on in the second half of the Gunners' 0-0 draw with Chelsea in the Carabao Cup, with some thinking he then waved goodbye to the fans at full time.
The Chile international has been tipped by the Independent to become a City player by the end of this week, and it makes sense for Arsenal to cash in on him before he becomes a free agent.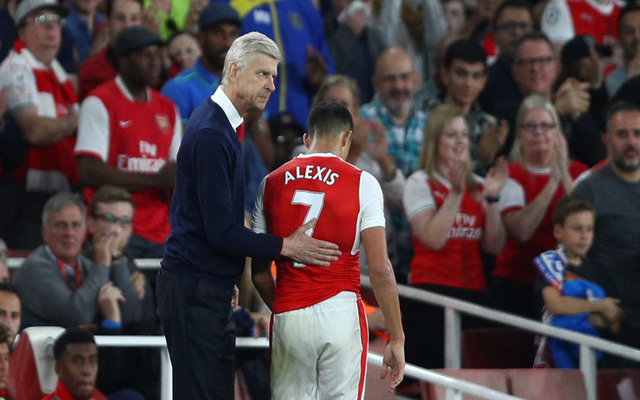 Sanchez is out of contract in the summer and it seems a reunion with Pep Guardiola is inevitable, but Wenger says that had nothing to do with him deciding not to start the 29-year-old tonight.
When asked if his selection choice was linked with the transfer, Wenger said: 'No. I do not have to justify every decision, I have managed over 1000 games. I want him (Sanchez) to stay for longer. He is an important player for us.'
It remains to be seen if Wenger is being honest or just dodging questions over the deal until it is finally done, but Arsenal fans most likely won't be too convinced.