Arsenal may ask for as much as £40million for unsettled star
Arsene Wenger has suggested he won't be forced into a January sale
This may be a ploy to get Manchester City to pay £40million for Alexis Sanchez
Arsenal manager Arsene Wenger is reportedly bluffing to get Alexis Sanchez's price tag up amid speculation he could seal a transfer to Manchester City.
The Independent have recently claimed a deal could be done this week for the Chilean to move to the Etihad Stadium, while the Guardian claim City have bid £20million for him.
However, it may be that Arsenal still fancy their chances of getting far more than that out of the Sanchez sale, despite him being so close to the end of his contract at the Emirates Stadium.
According to the London Evening Standard, Wenger is hoping to bank closer to £40million for the 29-year-old, and that the Frenchman thinks he may be more likely to do so if he sends the signal that the player is not for sale.
The report quotes Wenger as appearing to cool speculation over Sanchez's future, despite having started him on the bench against Chelsea last night. They also reference Wenger saying similar things in the summer only to eventually agree on a sale which he later u-turned on.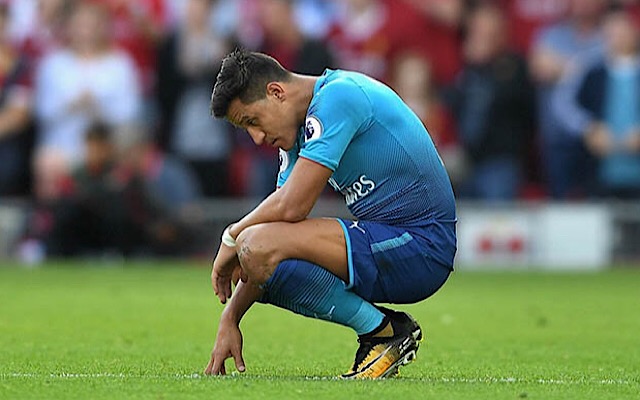 Either way, this saga looks set to drag on and on, with Sanchez's situation the subject of much attention for a year or more now.
BBC Sport reported that City were in for the former Barcelona man in the summer as well, only for Arsenal to pull the plug on a deal due to not being able to find a replacement.
With Sanchez so important to Arsenal for the last few years, it makes sense if Wenger may also be eager to ensure he can find another top attacker this month as well.