Arsenal legend believes Mesut Ozil would shine at Manchester United
The Germany international has been linked with a transfer to the Red Devils
Ian Wright believes Ozil could perform better in a stronger team
Arsenal legend Ian Wright has explained why Mesut Ozil should seal a transfer to Manchester United as he believes it could get the very best out of him as a player.
The Germany international has been at the Emirates Stadium for nearly five years now, but has been plagued by inconsistency and accusations of a lack of work rate and impact in the big games.
Still, Ozil potentially moving to a major rival could be a big loss for Arsenal, with speculation from the Daily Mirror that Jose Mourinho's side could try to sign him ahead of the end of his contract this January.
While Wright is disappointed at the prospect of losing such a top class playmaker, he has basically laid out some great reasons for Ozil to move to Old Trafford in order to better himself by playing in a stronger side.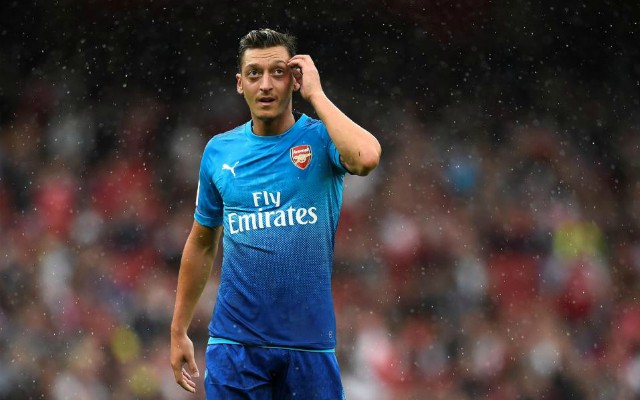 Asked by Sky Sports if he felt the 29-year-old would improve at United, Wright said: 'Yes. I do. I don't think he's that type of player who will drag a team by its bootlaces through a game, but if your team is playing well, he will sprinkle stardust.
'With the players he'd be playing with at United as well, he is unbelievable. He is just awesome, and with the right team, and the right movement in front of him, he is easily one of the best I've seen. He's amazing.
'Is this difficult to say? Yeah. And we can't keep arguably two of the best players, arguably in the history of the club, ability-wise. It's sad times.'