Chelsea changed their striker in last summer's transfer window
Alvaro Morata came in for club-record fee to become first choice up front
Chelsea's finishing stats this season are worse despite taking more shots
Chelsea look to have made a big mistake in the transfer market by forcing out Diego Costa and replacing him with Alvaro Morata last summer, stats seem to confirm.
The Blues won the Premier League title comfortably last season thanks to the scoring prowess of Costa up front, with the Spaniard finishing as the club's top scorer on 20 league goals.
Since then, various reports of a bust-up with Antonio Conte eventually led to the 29-year-old sealing a return to his former club Atletico Madrid.
BBC Sport reported that Conte informed Costa of his plans to sell him via text, and it may end up being a decision that comes back to haunt the Italian.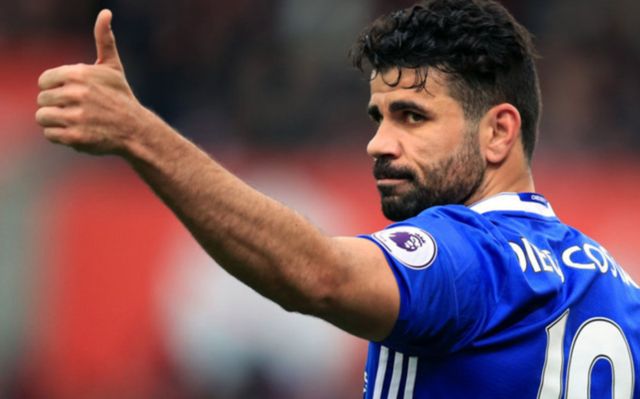 Chelsea's conversion rate has fallen since Morata replaced Costa up front, with the Premier League champions now down to an 11.3% conversion rate from 14.7% with Costa leading the line last season.
To make matters worse, this is despite actually taking more shots, with their average shots per game up to 16.5 from 15.3 last term, according to Football 365.
While it's harsh to pin all of this down to one man, Morata's own conversion stats have also been shown to be worryingly poor.
Alvaro Morata shot conversion rate for Chelsea:

With his head: 29.17%
With his feet: 8%

Use your head son… pic.twitter.com/npI4O1JaIS

— Oddschanger (@Oddschanger) January 3, 2018
As the above tweet shows, Morata only has an 8% conversion rate with his feet, a huge difference from the 29.17% with headed efforts.
The 25-year-old recently missed a couple of sitters in the draw with Arsenal at the Emirates Stadium, and with a look at both the numbers and the way he plays, it's clear he seems a significant down-grade in the striker department.
Chelsea may have been unable to stop this all-conquering Manchester City side anyway this season, but a poor decision up front certainly doesn't look to have made things any easier for Conte.