Liverpool have reportedly made contact with Arsenal over sealing the transfer of Alexis Sanchez ahead of the likes of Manchester City and Manchester United.
The Sanchez transfer saga has gone into overdrive with developments today, following months of speculation that made it seem a near-certainty that he'd end up at City.
BBC Sport reported that City failed to sign Sanchez late on in the summer after Arsenal pulled out of the deal due to being unable to bring in a replacement, but they've continued to be linked with him since then.
The Independent recently reported that the 29-year-old could be on his way to City by the end of this week, though that now seems much less clear.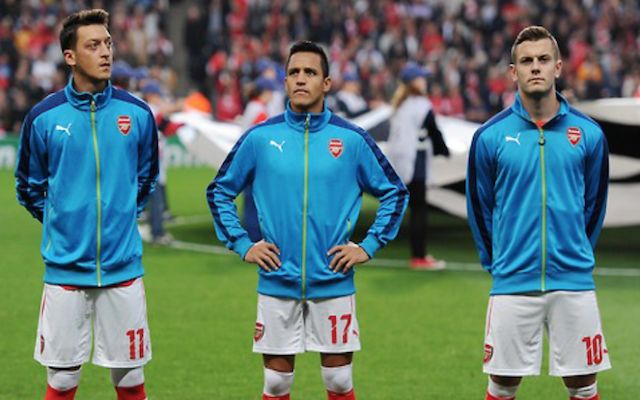 Another report from the Independent today has linked Sanchez as a target for Manchester United in a potential swap deal involving Henrikh Mkhitaryan moving in the opposite direction, even if the player's preference remains a reunion with Pep Guardiola.
Now the Daily Express report on a potential approach from Liverpool, who have been linked with other attacking players after Philippe Coutinho's recent switch to Barcelona.
Manchester United and Liverpool make contact with Arsenal for Alexis. But is a player's decision, he wants to play with Pep.

— Maks Cárdenas (@MaksCardenas) January 11, 2018
Chilean journalist Maks Cardenas claims Liverpool have been in touch with Arsenal about this shock signing, though he also maintains that the South American forward still wants to move to City.
This seems an ambitious deal for Liverpool, but it's not surprising to see many clubs try a last-ditch effort for Sanchez at this moment in time.
Elsewhere, the Independent have linked Thomas Lemar with Liverpool as another potential Coutinho replacement.