Everton's interest in the transfer of Theo Walcott has been confirmed
Sam Allardyce admits talks have taken place over the Arsenal winger
Walcott had been linked with a move away from Arsenal this January
Everton manager Sam Allardyce has confirmed his side have held some talks over sealing the transfer of Arsenal winger Theo Walcott this January.
The England international has barely featured for the Gunners this season and will surely need a move away to give himself any chance of representing his country at the World Cup this summer.
Walcott has been a loyal servant to Arsenal for over a decade now, but has never truly established himself as the big star he was tipped to be as a youngster.
The Liverpool Echo recently reported that Everton and Southampton were in for the 28-year-old, and Allardyce's quotes in his press conference today suggests a deal to bring him to Goodison Park is in the works.
How near a transfer is to completion, however, remains unclear at the moment.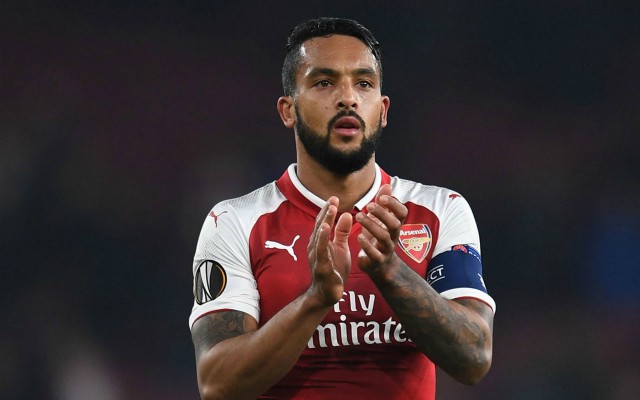 'Some negotiations are going on. (The deal) is permanent, I don't think there's any chance of a loan. We'll wait and see,' Allardyce told reporters.
'I'll be very excited and enthused – if it's not Theo – if somebody has signed on the dotted line.
'You don't get optimistic because so many things can happen in such a short space of time. You never get excited until someone has signed on the dotted line.'
Arsene Wenger has since responded, however, suggesting a deal for Walcott to move to Everton may not be as near as Allardyce has hinted.
'Sam Allardyce has made that statement but Theo Walcott is here,' Wenger said in his press conference.