Barcelona star Andres Iniesta says he won't lose his place to Philippe Coutinho
The Brazil international was signed from Liverpool this January
It has been suggested that Coutinho could be a long-term replacement for Iniesta
Barcelona captain Andres Iniesta has explained that he doesn't plan on giving up his place in the side to January signing Philippe Coutinho any time soon.
The Brazil international has just moved to the Nou Camp from Liverpool in a big-money transfer, and it has been suggested that he could be ideal to eventually fill the boots of Iniesta in that creative midfield role.
Coutinho has also played as a wide-forward for Liverpool so may not be a threat to Iniesta at all for the moment, and the veteran playmaker has moved to defend his spot in the team.
Whilst welcoming the arrival of a quality player, Iniesta was keen to make it clear that he does not believe Coutinho is about to replace him in the Barca starting XI.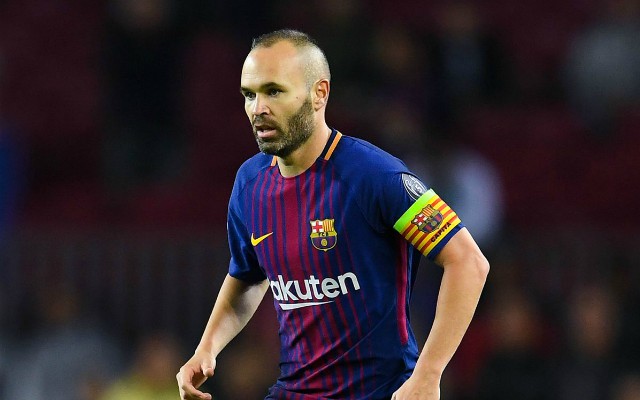 'I'm a player for this club and I've always said that only the best can play for this club,' the 33-year-old told Onda Cero, as translated by Goal.
'That makes Coutinho one of the best. He's young and he has an innate talent, while Barcelona are a club where he can keep growing.
'There will never be a player that can make me retire or kick me out of here. At 33 years of age, that isn't the issue. Coutinho has come here to improve us.'
Coutinho was one of the best players in England during his time in the Premier League and looks an ideal addition to this Barcelona side with his skill, intelligence and technical ability.