Chelsea manager Antonio Conte discussed the Alexis Sanchez transfer saga
The Arsenal star has been linked with Manchester United and Manchester City
Conte has called the low fee a 'good investment' for whoever gets him
Chelsea manager Antonio Conte appears to have sent a not-so-subtle message to his board over sealing the transfer of Arsenal star Alexis Sanchez.
The Italian tactician weighed in on rumours involving the Chile international at the moment, with Manchester United and Manchester City seemingly battling it out for his signature.
Sanchez is out of contract with Arsenal this summer and as such could move on the cheap, with Conte describing the potential deal as a 'good investment' for whomever manages it.
The Manchester Evening News today reported that it is United who seem to have some edge over City in the deal for the moment, while the Independent only recently suggested the 29-year-old could make his way to the Etihad Stadium by the end of the week.
The Daily Mirror did link Sanchez with Chelsea just over a year ago, so it could be that Conte is still sending hints to the Blues board about not missing out on such a bargain transfer.
'If (City) want Alexis Sanchez, they buy Alexis Sanchez,' Conte said in his press conference today.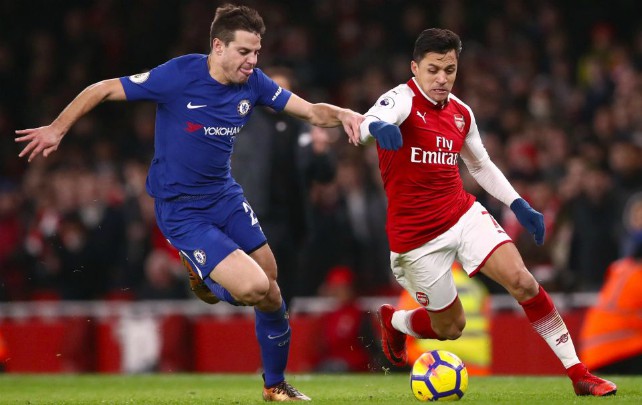 'They don't have a problem about money. I think it's a good investment. You can buy him for a price not so high. Around £20m.
'This is a great chance for the clubs interested in him.'
Chelsea could do with more options in attack after the poor form of Alvaro Morata this season, while the Sun also recently linked Eden Hazard as a £120million target for Real Madrid.
Sanchez can play up front or out wide so would be an ideal signing to replace either of those two players, though it's not clear if Conte already believes he's lost out on the player and is simply aiming a dig at his club as City head towards such a smart deal.