Pair have been touted as being deserving of new deals
Duo currently earn a combined £130,000-a-week
News will be huge boost for Spurs fans who would love to see stars extended day with club
Spurs fans will be delighted to hear that the north London side are reportedly eager to offer new deals to key duo Christian Eriksen and Heung-Min Son.
This is according to the Mirror, who state that the pair have been added to a list of Spurs stars that the club are looking to offer new deals to, and that Eriksen and Son currently earn £70,000-a-week and £60,000-a-week respectively, meaning that in total the duo earn £130,000-a-week.
Since the arrival of current manager Mauricio Pochettino, Son and Eriksen has found themselves to be two of the most important parts of Spurs' side, and for good reason.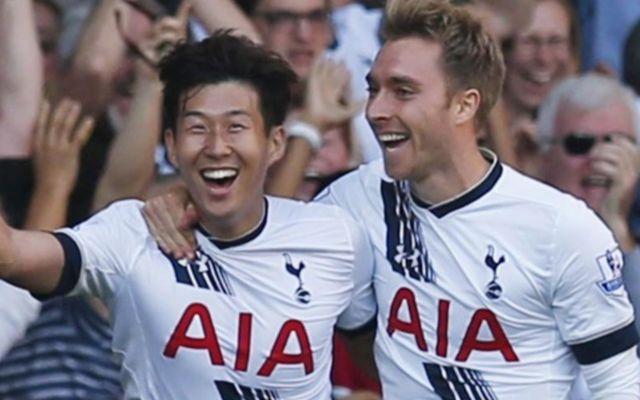 Having joined the club in the summer of 2013, Eriksen has seen himself become one of Tottenham's most important players during his time in north London.
In 206 appearances for Mauricio Pochettino's side, the Danish international has managed to bag a total of 48 goals and 64 assists, an impressive record for a midfielder.
The former Ajax star's ability from set pieces has also been apparent, with some labelling the midfielder as one of the most able free kick and corner takers in the league.
The story is also similar for South Korean international Heung-Min Son, who has seen himself become somewhat of a fan favourite since his move from Bayer Leverkusen in 2015.
Since his arrival, the winger has managed to scored 39 and assist 20 in 116 games for the club, a decent record considering the player hasn't always been a started in Pochettino's side.
MORE: Spurs transfer news
This news will be music to the ears of Spurs fans, who will love to see the duo tied down the club for the long term should the pair agree new deals.