Influential ace's future has come under heavy discussion recently
Frenchman's contract runs out at the end of next season
Fans have been assured that he is committed to the club
Arsenal boss Arsene Wenger has given fans a boost over his future with the club after his position as manager came under heavy discussion recently.
This is according to the Mirror, who state that the Frenchman, who signed a new deal with the club last summer, doesn't intend of departing the Emirates any time soon, and that Carlo Ancelotti has been linked with the Gunners as their potential new manager.
Speaking about himself, Gunners manager Wenger said "I am always committed. I am here for 21 years", words that will be music to the ears of most Arsenal fans, who would dread to see such as iconic Arsenal figure leave the club.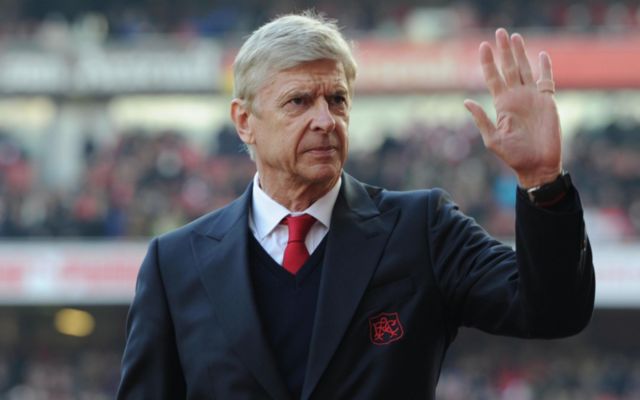 Wenger's tenure at Arsenal has been one of the most impress the Premier League has ever seen, with not many managers being able to match the ones that the Gunners boss have achieved.
In the 21 years he's been in charge, Wenger has managed to win three Premier League titles, seven FA Cups and seven Community Shields, as well as seeing his side reach numerous League Cup finals and one Champions League final.
Wenger has also been the only manager in the history of the Premier League to oversee and unbeaten season, as his Gunners side managed an entire league campaign without loss in the 2003/04 season.
However in recent seasons, some Arsenal fans have began to grow tired of the Frenchman and his ability to win the Premier League, something the north London side haven't achieved in 14 years.
MORE: Arsenal transfer news
Should Arsene Wenger's words be true, it'll be good news for Gunners fans, who would take a lot of time to get used to a new boss at the helm for Arsenal.