Jose Mourinho has continued his war of words with Antonio Conte
The Manchester United boss says he can tell he 'hurt' the Chelsea manager
Mourinho admits he feels 'contempt' for the Blues boss
Manchester United manager Jose Mourinho has continued his epic war of words with Chelsea boss Antonio Conte today with this latest swipe.
The Portuguese tactician and the Italian have been going back and forth in the last week or so ever since Mourinho seemed to call Conte a 'clown' for his antics on the touchline.
This prompted the Blues manager to respond by calling Mourinho 'senile', though this may have been due to a mistranslation.
The Red Devils boss then hit back by aiming a dig at Conte over his previous match-fixing ban, prompting his rival to respond again by calling Mourinho a 'small man'.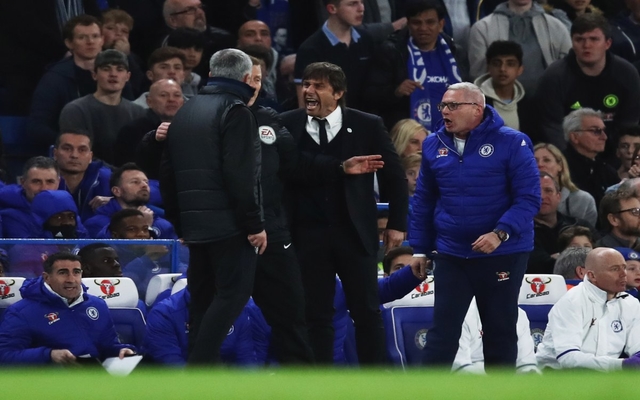 In the latest exchange, Mourinho says he can tell he 'hurt' Conte and has aimed a latest swipe at him by saying he feels 'contempt' for him.
'I think when a person insults another, you can expect a response,' Mourinho said.
'Or you can expect contempt, silence. The first time he insulted me I had a response, a response that I know that touched the point where he really feels hurt.
'Then he insulted me for a second time, but now I change and now (I feel) contempt and for me, contempt means: end of the story.'