Man United currently sit 15 points behind rivals Man City in Premier League
Club have key issues in squad that has been highlighted so far this season
New quartet could push United past rivals City in title race
Despite backing manager Jose Mourinho heavily in the transfer market since the Portuguese ace's arrival, Man United have found themselves well behind rivals Man City in the race for the Premier League title.
Stars like Romelu Lukaku and Henrikh Mkhitaryan have failed to hit the ground running sine arriving at Old Trafford, with Red Devils fans growing somewhat tired of their side's failure to put so-called 'smaller sides' to bed, a factor that been key in United's campaign so far this season.
Jose Mourinho has also come under a fair amount of criticism so far since his arrival in the summer of 2016, with fans slating the former Chelsea manager for his side's negative play style and failure to keep up with rivals City in the title race.
However, recently, United have been linked with a whole host of stars such as Juventus ace Paulo Dybala, Arsenal star Alexis Sanchez and Gremio midfielder Arthur Melo, players that would drastically improve the quality of this current United squad and help them close the gap on Guardiola's side.
Recently, the Manchester-based side have been linked with a move for Arsenal forward Alexis Sanchez, who is rated at around £35M according to the Telegraph, a move that would improve the goal-scoring prowess of United and turn them into a serious threat to rivals City.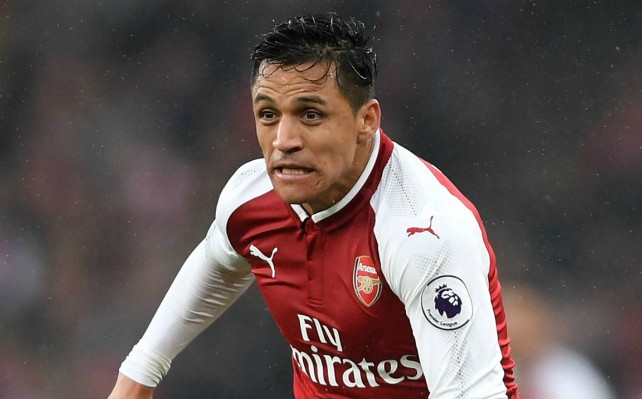 The Red Devils have also been linked with a move for Juventus forward Dybala, who is reportedly valued by the Italian giants at around £107M (€120M) according to the Metro, who were re-reporting Italian news outlet La Repubblica, a purchase that would strike fear down the spines of all Premier League defences.
Jose Mourinho's side have also been said to be keen on Leicester and England forward, who has shown in the past few seasons that he is more than capable of bagging goals against some of the Premier League's best defenders. The Telegraph report that the 31-year-old striker is valued at around £35M, a price that is absolute peanuts in today's transfer market.
Last up is highly-rated Gremio midfielder Arthur, who has wowed fans with his ability in the Brazilian Serie A so far this season. The Daily Mail have reported in the past that Mourinho's side are keeping tabs on the 21-year-old, with the Daily Star reporting that the player's contract contains a £45M release clause, a buy that would be risky for United, but may end up paying dividends in the long term.
Should United have a serious ambition to win the Premier League in the near future, these signing will go a long way to helping them achieve that, as if you combine these reported targets with the quality players United already have at their disposal, there won't be many teams better than the Red Devils on paper.
Plan A?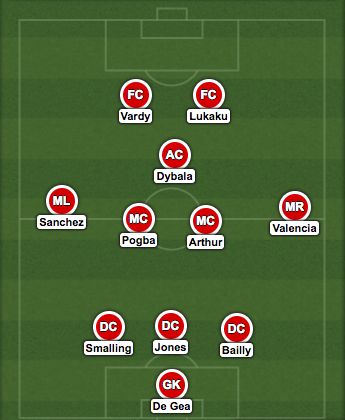 One option for Mourinho could be to go as attacking as possible and, to put it simply, try and outscore their opponents. It'd be very interesting to see just how many goals as United with an attacking line up as strong as this would score in a season, however despite going all guns blazing up front, United would appear to be left very open in defence.
Another option for United would be one similar to the way the Red Devils line up at the moment in a familiar 4-3-3 formation, with Lukaku leading the line. Similarly, this United side also seems very attacking minded, however with the addition of an extra defender, will surely be more stable at the back and give David De Gea a bit more of a chance in goal.