Alexis Sanchez Manchester United latest sees reports of his squad number decided
It is claimed the Chile international will be handed the famous no.7 shirt
Sanchez currently wears that for Arsenal but looks to be closing in on a transfer
More details of the Alexis Sanchez Manchester United transfer saga are emerging amid reports that a deal could be edging closer to completion.
The 29-year-old's move to Old Trafford will surely be one of the most talked-about signings of the season as he looks set to follow in the footsteps of Robin van Persie by completing a controversial switch between Arsenal and United.
This is bound to cause plenty of excitement for Red Devils fans, so anyone thinking about getting themselves a Sanchez Manchester United shirt may be interested to know he's being tipped to wear the famous number 7 shirt at Old Trafford.
That's according to Chilean outlet El Mercurio, as translated by the Metro, who also suggest Manchester City will still hold a final meeting about possibly hijacking the transfer.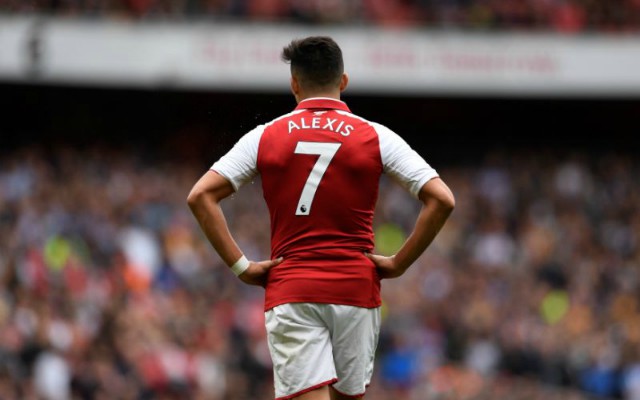 Alexis Sanchez Manchester United – a transfer to send a major statement
For now, however, the surprising Sanchez Manchester United transfer seems increasingly likely to become a reality in what will be a major statement by Jose Mourinho's side.
While United are surely set to miss out on the title to rivals City this season, the addition of a player like Sanchez at the club will give them a huge boost in other competitions such as the Champions League, and of course for looking to wrestle the title back next season.
The Chile international has been one of the best players in the Premier League since he joined Arsenal from Barcelona back in 2014, and it's clear he deserves to be playing at a higher level than this under-achieving Arsene Wenger side.
Many legends such as Cristiano Ronaldo, David Beckham and George Best have worn the number 7 for United, while Memphis Depay's departure last season has since left it vacant.