Arsenal fans have voted on Arsene Wenger's future
An incredible 85% of fans on this Twitter poll want him gone
Over 17,000 voted in the poll run by unofficial account @afcstuff
85% of Arsenal fans have voted to declare they have no faith in Arsene Wenger remaining as their manager in a Twitter poll consisting of more than 17,000 votes.
The poll, run by unofficial account @afcstuff, shows just how unpopular Wenger has become at the Emirates Stadium after another dreadful result at the weekend.
Arsenal were beaten 2-1 by Bournemouth to continue a poor away record this term as a place in the top four looks to be becoming increasingly unlikely for them this season.
Poll results: After over 17,000 votes, 85 percent of fans voted against Arsène Wenger remaining as manager of Arsenal. #afc pic.twitter.com/0U1G7Q2Gb5

— afcstuff (@afcstuff) January 15, 2018
Wenger's side also dropped out of the Champions League places last year with the lowest finish of the Frenchman's long reign, and it's painfully clear many have had enough.
Still, 85% is perhaps a surprisingly large number in what is known for being something of a divided fan-base.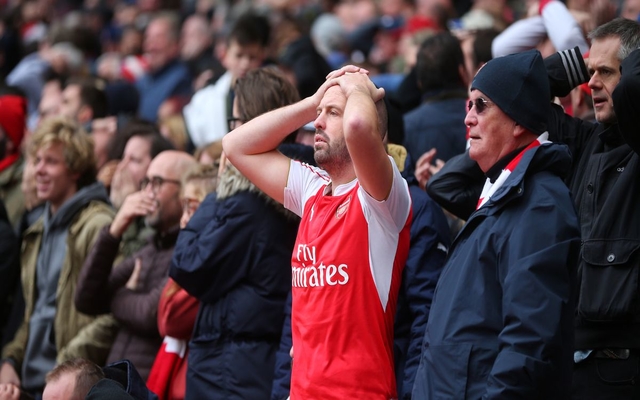 While many Arsenal supporters are frustrated with the team's performances, some are more inclined to blame the board than the manager.
Others remain fiercely loyal to Wenger for the work he did in the first half of his Arsenal reign, when he won three Premier League titles and completed an historic unbeaten season in 2003/04.
Sport Witness recently reported on talk in Italy that Arsenal had approached Carlo Ancelotti about replacing Wenger, but it remains to be seen if this comes to pass.