Arsenal are in talks over signing two attacking stars this January
This comes amid growing Alexis Sanchez Manchester United speculation
Pierre-Emerick Aubameyang and Malcom could come in at the Emirates Stadium
Arsenal are reportedly in talks over signing two big names in attack as they prepare to lose Alexis Sanchez to rivals Manchester United in this January's transfer window.
The Gunners could be about to spend a whopping £98million on rebuilding up front by bringing in Bordeaux starlet Malcom and Borussia Dortmund forward Pierre-Emerick Aubameyang.
According to the Telegraph, Arsenal are in talks over Aubameyang, with Guillem Balague telling Sky Sports they are confident of sealing a £53million deal.
This is while the Guardian have also reported on Arsenal holding talks over signing Malcom for around £45million.
While this could end up being an exciting transfer window for Arsenal, it is unlikely to cover up the huge blow of potentially losing Sanchez to United.
Gooners will surely hate the sight of one of their best players playing for a major rival, and for old Arsene Wenger nemesis Jose Mourinho.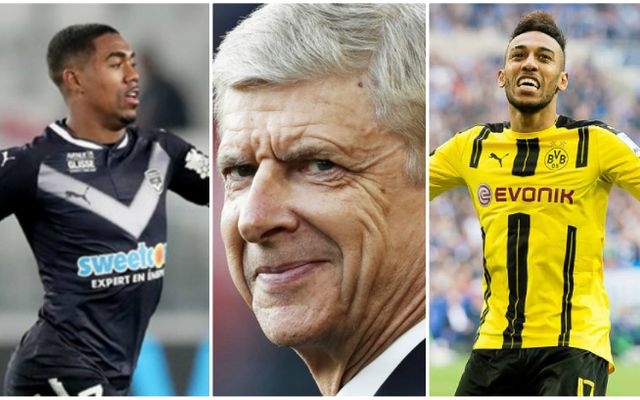 The 29-year-old Chilean is heading towards the end of his contract with Arsenal and could have left for free in the summer, though BBC Sport now suggest the Red Devils are in pole position to snap him up this winter instead.
Fans will now just have to hope a combined deal and big investment in Aubameyang and Malcom is enough to fill that void left by Sanchez in attack.
The two signings may also be being lined up with Mesut Ozil in mind, as the German playmaker is another Arsenal player heading towards being a free agent this summer.