Arsenal are reportedly optimistic over this big-name transfer
The Gunners need a replacement for Alexis Sanchez up front
Pierre-Emerick Aubameyang could be the man coming in
Arsenal are reportedly confident of sealing the transfer of Pierre-Emerick Aubameyang this January as they work on a deal for the Borussia Dortmund forward.
The Gabon international is somewhat unsettled at the club at the moment after being dropped for failing to attend a pre-game meeting recently, raising further doubts over his future in Germany.
Aubameyang could be ideal to replace Alexis Sanchez at Arsenal, and Guillem Balague has given his latest on the prospects of a move.
The transfer expert has explained that there is optimism at Arsenal that a deal can be struck for the 28-year-old, and that Arsenal believe he could be a suitable partner for the struggling Alexandre Lacazette.
The France international has not been at his best since joining Arsenal from Lyon last summer, so it will be music to Gooners' ears if the club are working on improving his form in the side as well as filling that void that looks set to be left by Sanchez's departure to Manchester United.
'Arsenal have a few signings they want to confirm in the next few days. One of them they want to close and finalise is Aubameyang,' Balague told Sky Sports.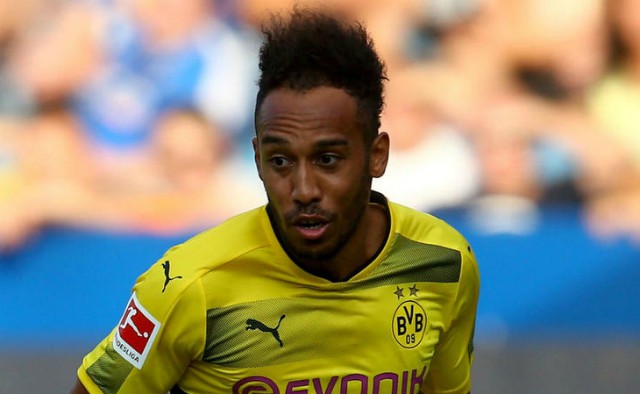 'They are willing to pay 60m euros. So they hope Dortmund accepts, and are very optimistic that this could be the case. There are other clubs interested but right now Arsenal is ahead of them, but nothing has been finalised yet.
'It would take perhaps longer than Alexis' sale, but they're putting all their efforts on it. They think he would be a perfect replacement to Alexis, and would work really well with Alexandre Lacazette.'
20th November – Arsenal poach Dortmund transfer chief Sven Mislintat
15th January – Aubameyang closing in on Arsenal move

— CaughtOffside (@caughtoffside) January 15, 2018
Balague added that Arsenal could follow up the signing of Aubameyang with two more players this January, saying: 'Aubameyang wants a deal, Arsenal want a deal, but we'll have to see what Dortmund say about it. It won't be the only signing Arsenal make, as they are after two more to strengthen this month to reinforce the side. As we saw at the weekend, they need it.'
Sanchez is heading towards the end of his contract with the Gunners, and BBC Sport claim Manchester United are in pole position to snap him up on the cheap this month.