Player has impressed so far this season for Premier League side
BBC pundit Garth Crooks has highlighted the midfielder as a potential successor to Cesc Fabregas
Midfielder was included in Crooks' team of the week for this past set of Premier League fixtures
BBC pundit Garth Crooks has signalled out West Ham and Argentina ace Manuel Lanzini as a possible successor for Cesc Fabregas at Chelsea.
This is according to the Sun, who state that the former Man United player has claimed that the Hammers midfielder's performance against Huddersfield on Saturday could see Chelsea eye up a move for the 24-year-old.
As per the BBC, when talking about Lanzini following his performance against the Terriers, Crooks said that "the only problem I can foresee is that if Lanzini keeps playing like this, how long before Chelsea come knocking on the door? Cesc Fabregas is not getting any younger you know."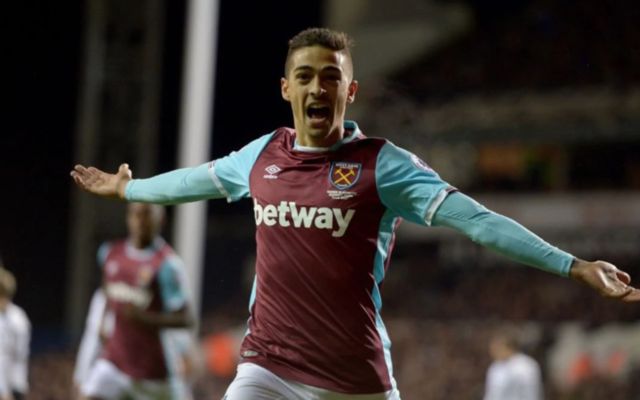 Since his arrival in East London in the summer of 2015, Lanzini has seen himself become a fan favourite at the London Stadium.
So far for David Moyes' side, the Argentine ace made 91 appearances, with the player amassing a record of 18 goals and 15 assists, a decent record for a player of his age.
So far this campaign, Lanzini has managed to clock up a formidable record, with the player having scored three and assisted eight in 18 appearances in all competitions.
The midfielder's agile style of play and want to run at defences has seen some fans label the player as one of the best playmakers in the league.
MORE: Chelsea transfer news
It'll be interesting to see if Chelsea go after Lanzini following the words from Crooks.