Liverpool may have received a huge transfer boost
Emre Can has suggested he's still open to staying at Anfield
Can insists he hasn't agreed a transfer with Juventus yet
Liverpool look to have been handed a huge potential transfer boost with Emre Can suggesting he could still be open to staying at Anfield.
The Germany international is set to be out of contract with the club at the end of the season, and would represent another big-name departure after Philippe Coutinho's move to Barcelona this January.
Can has been a key member of this Liverpool side for some time now, and has unsurprisingly found some top clubs chasing him as he heads towards being a free agent.
Calciomercato have previously linked the 24-year-old with Juventus, but the player himself has now responded to those rumours by saying he hasn't signed anything with anyone and that he remains in negotiations with Liverpool as well.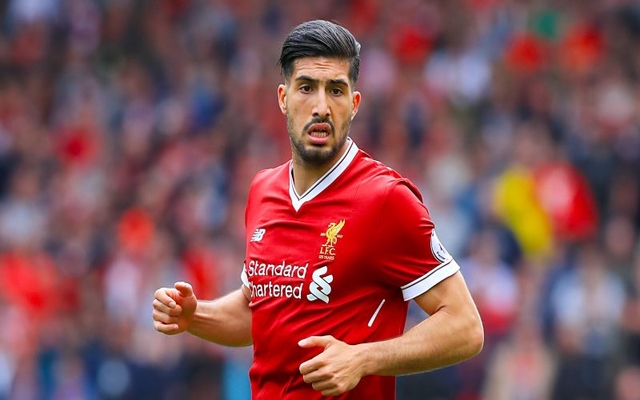 'My agent is looking after everything but I am here until the summer,' Can is quoted in the Liverpool Echo.
'I haven't signed anything (with Juventus) or anyone. I am talking with everyone.
'Of course I am talking with Liverpool. I still have a contract here. It is an amazing club. What can I say? My agent does the rest.
'I just concentrate on the season, on my performance and the football. I will give everything for this team.'