Former Russian playboy model Victoria Bonya wore a Manchester United kit on Halloween
The 38-year-old is rumoured to be the girlfriend of one of the club's midfield players
That player is 30-year-old Belgian Marouane Fellaini who was spotted on a date with her recently
Fellaini and Ms Bonya were secretly filmed as they enjoyed a drink together
Manchester United midfielder Marouane Fellaini was spotted on a date with former Playboy model Victoria Bonya recently.
Fellaini, 30, and his 38-year-old Russian companion appeared to be having a very pleasant time as they knocked back drinks in a swanky watering hole.
But they were both unaware that they were being spied on and that their date was being secretly filmed by a fellow patron.
Footage of the date was eventually shared on Instagram.
It was posted by a fan account dedicated to Victoria.
According to the Daily Star, Victoria is recently single, having split with ex-partner Alex Smurfit – son of millionaire businessman Michael Smurfit – last year.
Ms Bonya, who has a four-year-old daughter with her ex, was on the cover of Russian Playboy in 2011.
She and Fellaini have been spotted together before, leading the Russian media to speculate that they are an item.
In October Victoria dressed as a Man United player for Halloween. If that was Fellaini's kit, she definitely wears it better than him!
What do you reckon her best position is?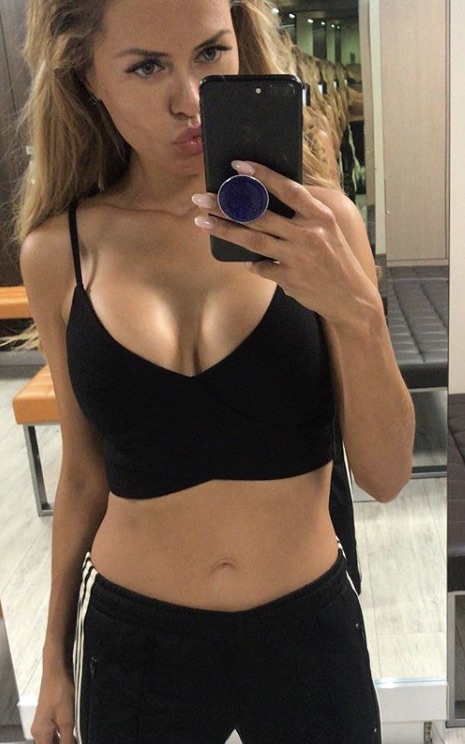 SEE ALSO: Peachy! 22 Photos Of WAGs In Thongs: Arsenal, Liverpool & Chelsea Hotties, Plus Lionel Messi's Girlfriend & Gonzalo Higuain's Wife, In Tiny Underwear