Influential Red Devils figure currently on wages of £250,000-a-week at Old Trafford
Reports suggest he is close to signing new five-year deal with club
Red Devils hopeful of announcing signing of new deal in 'next ten days'
Man United boss Jose Mourinho is reportedly close to agreeing a new long-term deal with the Red Devils.
This is according to the Sun, who state that the United boss is currently earning a wage of £250,000-a-week at Old Trafford, and that the club hope to announce that they have tied down Mourinho to a new five-year deal within the 'next ten days'.
The news outlet are also stating that one of the reasons behind the club's eagerness to give Mourinho a new deal is the fact that the Portuguese ace has brought spirit back to Old Trafford, something the Sun say had disappeared whilst former manager Louis Van Gaal was in charge.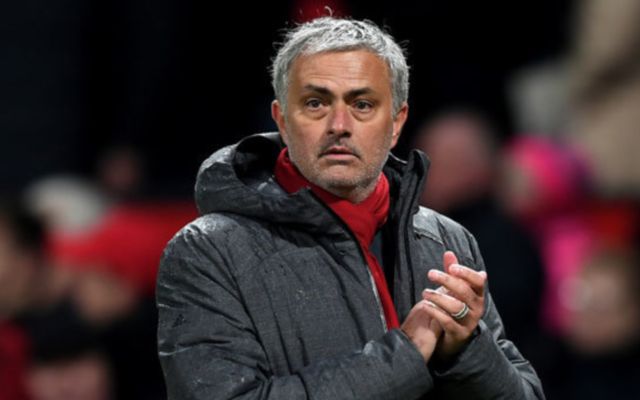 Since his arrival in Manchester in the summer of 2016, Mourinho has improved the quality of football on display at Old Trafford, as well as winning a fair amount of trophies at the same time.
During his time as manager thus far, United have managed to win one League Cup, one Europa League and one Community Shield, with the Red Devils also improving their league form, as the club currently lie in 2nd place in the league, behind rivals and leaders Man City.
Despite this, some fans have begun to question Mourinho's ability as a manager, as on a few occasions, Mourinho's side have been accused of playing defensively minded and negative football, something that we really shouldn't be seeing considering how much the former Chelsea boss has spent on players since his arrival.
Mourinho has also often been criticised for his willingness to be cautious and defensive against the other big teams in the Premier League, a factor that has played a part in United being so far behind their rivals Man City at the top of the table this season.
MORE: Man United transfer news
Should Mourinho end up signing a new long term deal with the club, it'll be music to the ears for most United fans, who would love to the see the Premier League return to Old Trafford once more.