Alexis Sanchez to Manchester United transfer looks to be edging closer
Arsenal legend Martin Keown offers his brutal take on the deal
Keown has labelled Sanchez 'the biggest mercenary in football'
Arsenal legend Martin Keown has absolutely torn into Alexis Sanchez has he closes in on a transfer to Manchester United after links with Manchester City.
Gianluca Di Marzio have reported that the Chile international's move to Old Trafford could be completed in the next few hours, in what will undoubtedly be one of the biggest transfer stories of the season.
Just days ago ESPN still had Manchester City as the favourites to sign contract-rebel Sanchez, and Keown believes the player's decision to join United instead is purely motivated by money.
The Sun report that Sanchez will become the highest paid player in the Premier League on a £505,000-per-week contract with the Red Devils, and Keown says he just wanted to take the best offer that came along.
It may be that the former Gunners defender is just bitter about his old club losing such a top player, but he explained himself in a question-and-answer session with fans through the Daily Mail.
When asked why Sanchez looks set to choose United over City, Keown responded: 'Sanchez has got to be the biggest mercenary in football.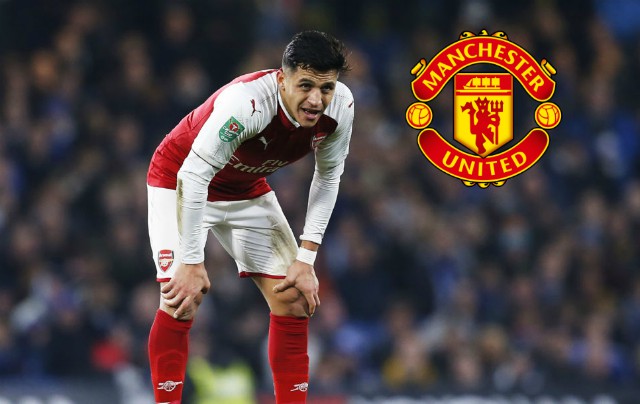 'Manchester City have wanted to sign Sanchez since the summer and, if no deal is done in January, they will be waiting for him at the end of the season.
'City would be the natural place for Sanchez to go to develop his football. He has worked with Pep Guardiola before.
'But for Sanchez, this is clearly not about going to the best team, working with Guardiola and taking his game to another level.
'He has probably thought that he will not get a better offer if he waits until the summer, so he might as well take the best deal on offer now. It has been all about the money.'
City are surely going to beat United to the Premier League title this season with a 12-point lead at the top of the table already, so Sanchez isn't necessarily looking in a good position to pick up trophies with the club this year.
Still, it is a bold claim of Keown to dismiss Sanchez joining one of England's biggest and most successful clubs as a simply financially-motivated move.