Henrikh Mkhitaryan transfer seems to have Granit Xhaka's approval
The Manchester United star is reportedly close to joining Arsenal
Xhaka has called Mkhitaryan 'an excellent player'
Arsenal midfielder Granit Xhaka has been quoted as hailing Henrikh Mkhitaryan as 'an excellent player' as reports suggest he's close to joining the club from Manchester United.
Gianluca Di Marzio reported earlier today that the final details of the Mkhitaryan and Alexis Sanchez swap deal are being ironed out and could be finalised in hours.
This could be a fine move by Arsenal to make the most out of the departure of a world class performer in the form of Chile international Sanchez.
Mkhitaryan has shone in fits and bursts for United but was particularly impressive during his time in the Bundesliga with Borussia Dortmund.
Xhaka played against the Armenia international during his time in Germany as well, and while he wouldn't comment on how close the move was to going through, he seemed to give the deal his blessing.
No one else at Arsenal has commented on the move yet, so the Switzerland international looks to have become the first to offer any kind of opinion on it.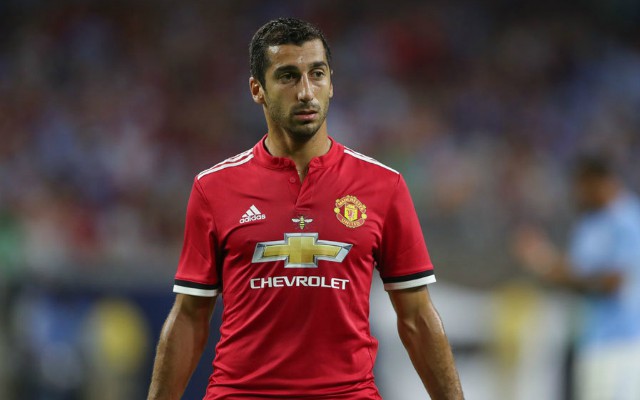 'I only know him really from the Bundesliga and I've played against him a couple of times in the Premier League as well,' Xhaka is quoted in the Independent.
'He's an excellent player, with lots of qualities, but I can't really say much more to it because I am not really sure what's true and what's really happening.'
Mkhitaryan may not be Arsenal's only signing this January, with a more direct replacement for Sanchez surely also needed.
The Daily Mirror have linked the Gunners with his old Dortmund team-mate Pierre-Emerick Aubameyang, and the prospect of the pair linking up again at the Emirates Stadium is certainly an exciting one.
Mkhitaryan could do with a pacey forward like Aubameyang ahead of him to boast the kind of assist stats he chalked up during his time in the German top flight.