Arsenal manager Arsene Wenger has discussed the Pierre-Emerick Aubameyang transfer
The Gunners boss responded to questions over his character and suitability
Aubameyang has been strongly linked with a move to Arsenal this January
Arsenal manager Arsene Wenger has discussed the potential Pierre-Emerick Aubameyang transfer and responded to questions over his character.
The Borussia Dortmund striker has been recently linked with a January move to the Emirates Stadium, with the Sun reporting that star forward Alexis Sanchez is close to joining Manchester United.
Aubameyang could be an ideal replacement, with the Daily Mirror reporting that he wants to join the Gunners and could cost around £60million.
The Mirror's report also adds details of the Gabon international's current disputes with the Bundesliga club, leading to some question-marks over whether his character makes him suitable for Arsenal.
Wenger has put those fears to bed, however, saying he's proven over his career that he has the personality to succeed at the top level.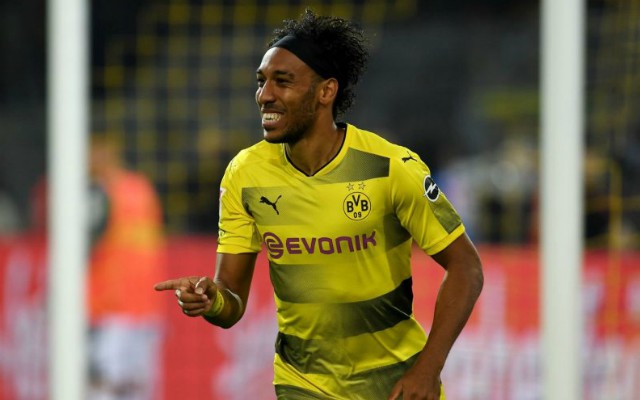 Asked if Aubameyang would fit in at Arsenal, Wenger was quoted on Arsenal.com as saying: 'Yes, because character can be a very positive note and it can be a very negative note.
'I believe overall you look at the achievements of a player during his career and usually, when a career has been very positive, the character has been used in a positive way.'
Arsenal.com's report also quotes Wenger as saying that a deal is not currently close, despite the Telegraph reporting that the 28-year-old has a 'verbal agreement' with the north Londoners.