Paul Merson has torn into Chelsea striker Michy Batshuayi
The Belgian has had a difficult time of things this season
Batshuayi did not impress Merson against Norwich City
Pundit Paul Merson has laid into the performance of Chelsea striker Michy Batshuayi against Norwich City in the FA Cup on Wednesday night.
The Belgium international has clearly not impressed Antonio Conte this season, landing himself barely any chances to impress in the Blues' first-team.
In fairness, when Batshuayi has played, he hasn't taken his chances, and Merson has explained how he found watching him frustrating yesterday evening.
With a chance to make an impression in a rare outing, the 24-year-old didn't even look interested, in the opinion of former Arsenal star Merson, talking on Sky Sports.
Alvaro Morata was sent off in that game against Norwich, meaning Batshuayi may be called upon to fill in again against Brighton this weekend – something that doesn't exactly fill Merson with confidence as Conte's side chase a win after drawing two in a row in the Premier League.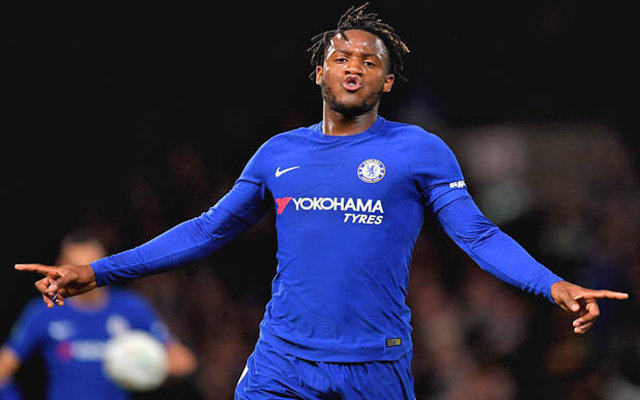 'Brighton are decent at home. There's no Alvaro Morata, and I watched Michy Batshuayi on Wednesday and thought: "Go on, work hard, and you've got every chance to put pressure on the manager!" He wasn't even interested,' Merson said.
'I think this is a hard game, but I'm just tipping Chelsea.'
Chelsea fans weren't happy with Batshuayi either after his poor showing against Norwich, and took to Twitter to express their desire that he ends up leaving this January.