Jamie Vardy appears to have hinted he'd like a transfer to Chelsea
Chelsea are in the market for a new centre-forward this January
Leicester City striker Jamie Vardy appears to have dropped a subtle hint he'd like a transfer to Chelsea after 'liking' a comment from a fan on Instagram.
The England international has been one of the Premier League's top strikers in recent seasons, and recent speculation linked him as a target for Manchester United.
The Telegraph claimed United enquired about signing Vardy, and that Leicester would likely demand a fee of around £35million for the 31-year-old.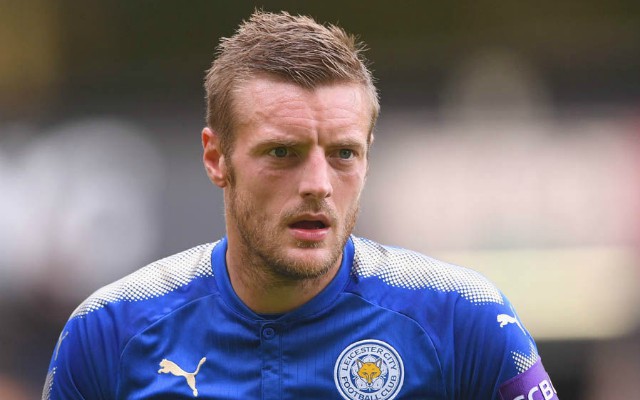 Still, with the Times linking Chelsea with an interest in signing either Andy Carroll or Peter Crouch to bolster their options up front this January, one fan took it upon themselves to urge Vardy to make the move to Stamford Bridge.
Vardy doesn't seem opposed to the idea, as he ended up 'liking' the comment that read: 'Come to chelsea'

Of course, much can be made from a footballer's social media activity, and it could just be the player being friendly towards a supporter engaging with him online.
That said, Vardy surely knew the kind of response this would get, and could have been more careful to play down transfer speculation as Chelsea hunt for a striker this January.
The Foxes ace could clearly do a fine job for Antonio Conte's side, though it remains to be seen if there is any interest from the Premier League champions.