Manchester United goalkeeper David de Gea is keen to win the Golden Glove
The Red Devils shot-stopper current leads the Premier League for clean sheets
De Gea has surprisingly never won the award before
Manchester United goalkeeper David de Gea currently leads the Premier League for clean sheets this season and says he would 'love' to win his first Golden Glove award.
The Spain international has been one of the finest shot-stoppers in the world during his time at United, so it comes as a bit of a surprise to look back and see he hasn't won the prize before.
Recent winners include Chelsea's Thibaut Courtois and Arsenal's Petr Cech, but De Gea is currently on 13 for the season – one ahead of Blues 'keeper Courtois.
While critics have been somewhat harsh on United's occasionally defensive and cautious approach under Jose Mourinho, De Gea's clean sheets record suggests it is doing the team some good.
While Manchester City recently lost 4-3 to a rampant Liverpool side at Anfield, United were able to shut up shop and come away from the same fixture with a 0-0 draw, though few saw it as a positive at the time.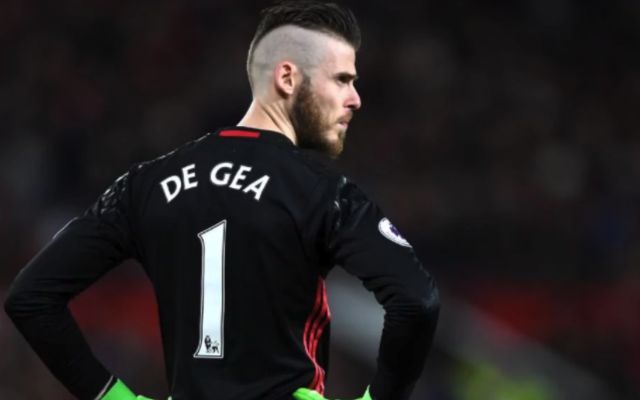 De Gea was also in heroic form against Arsenal in a recent 3-1 win, even if he didn't keep a clean sheet on that occasion.
Speaking about the prospect of winning an award in recognition of his clean sheets, he told Man Utd's official site: 'Of course, I would love to win it. Not just this year but every year!
'I feel it's a reflection of how well the team is defending as a whole when a goalkeeper wins an award like this.
'I feel we have defended well as a team this season and it would be a trophy for my colleagues and all the lads, in particular those in defence who protect you.'