Henrikh Mkhitaryan Arsenal transfer update suggests key role for Mino Raiola
David Ornstein suggests agreements between all other parties are done
Mkhitaryan's agent will now ultimately decide whether or not to green light the transfer
The Henrikh Mkhitaryan Arsenal transfer saga now appears to rest in the hands of just one man – the Manchester United playmaker's agent Mino Raiola.
This is according to BBC Sport journalist David Ornstein, who suggests agreements between all other parties involved have been reached.
Raiola now seems to be the only one holding the move up, and Ornstein claims the deal could still fall apart if the Dutch-Italian super-agent does not agree for the move to go ahead.
Mkhitaryan deal up to Raiola. If he agrees it happens, if doesn't it won't. No issue with #MUFC or player. To clarify on Malcolm, reason (among a few) #AFC out was price/value relative to experience – not inexperience alone. Not sure on #THFC reports but Pochettino is a huge fan

— David Ornstein (@bbcsport_david) January 19, 2018
One of the most influential men in football, Raiola represents big names such as Paul Pogba, Romelu Lukaku and Zlatan Ibrahimovic, all of whom play for United.
It is not entirely clear why Mkhitaryan's agent is unsure over giving the move the go-ahead, but it looks like Arsenal fans will have to wait a little longer for their new signing.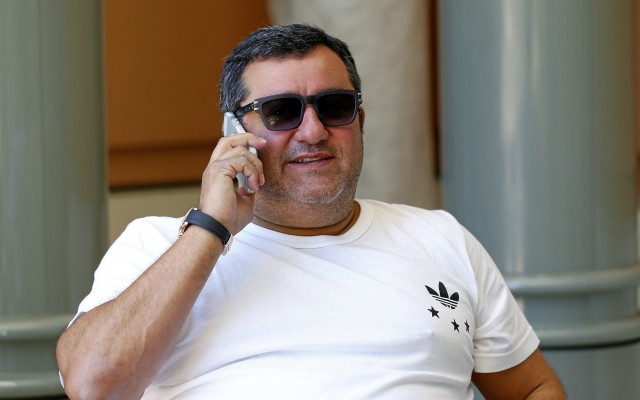 It may even be worth the club looking elsewhere as they potentially face losing such an important attacking player to a major rival.
Alexis Sanchez looks to be heading to Manchester United, according to Gianluca Di Marzio, but Ornstein says Arsenal are no longer in the hunt for Bordeaux starlet Malcom in that area of the pitch.
Ultimately, it looks like worrying times as ever for Arsenal's long-suffering supporters.