Juventus CEO Beppe Marotta has discussed the Paulo Dybala transfer saga
The Argentine has been linked with Manchester United recently
Marotta has suggested Dybala can leave but only if he asks to
Manchester United look to have been given a glimmer of hope of signing Juventus forward Paulo Dybala by the Italian club's CEO Beppe Marotta.
The Sun claimed earlier this season that United failed with a cash-plus-player bid for the Argentina international, and that Juve were holding out for closer to £86million for their star attacker.
Still, Marotta has now conceded that, while his side would rather not sell, there's a chance they'd change their minds if Dybala or any other player asked to move on.
This potentially gives Dybala the green light to push for a move if he really wants one, though it's no longer clear if he'd walk into the first XI at Old Trafford.
Gianluca Di Marzio reported yesterday that Alexis Sanchez is edging closer to completing a move to United, and he is a similar style of player to Dybala.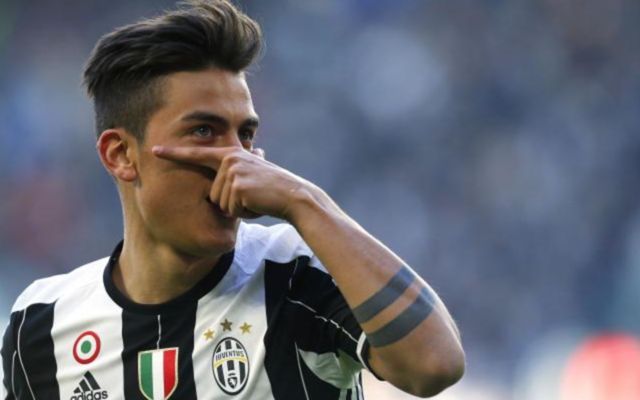 The Chile international can play a variety of roles in attacking midfield or up front, and his arrival could mean there is little need to add another player in that area of the pitch.
Still, United now have some idea of how they could get their hands on Dybala, but it will depend on the 24-year-old himself.
'Dybala will undoubtedly remain at Juve, also because we do not need to sell anyone, unless the same player asks,' Marotta was quoted by Tuttosport.
This seems a consistent view of the Juventus chief, who was also quoted by the Daily Mail earlier this season as saying: 'We have said many times that when a player asks to be sold, regardless of prestige or importance within the team, we are in favour of a sale. When a player is unsatisfied, it is better to let him go.'