Manchester City boss Pep Guardiola has a message for Alexis Sanchez
The Arsenal forward has been congratulated on his imminent transfer
Sanchez brutally snubbed City for Manchester United this January
Manchester City manager Pep Guardiola has sent a final message to Arsenal's Alexis Sanchez as he closes in on a transfer to Manchester United.
The Chile international was linked with a reunion with Guardiola for much of the last year as he refused to sign a new contract at the Emirates Stadium.
However, at the last minute United hijacked the move this January, with various reports suggesting he'll complete a medical and sign for United today.
In a slightly awkward press conference, City boss Guardiola congratulated Sanchez on his move to United, even though inside he must still be fuming.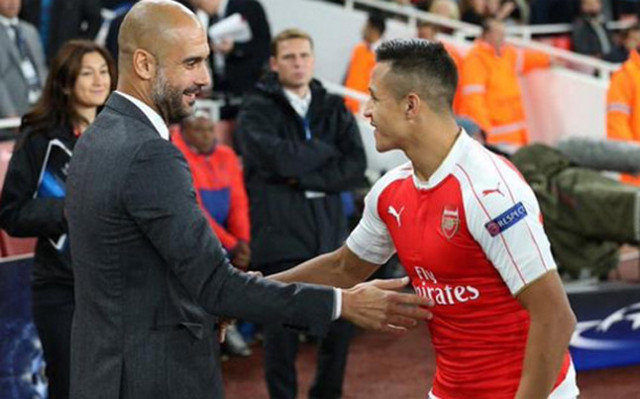 'I think he will go to United – congratulations for both of them,' Guardiola said.
'The players and their managers decide where they want to play, good luck.
'My opinion of Alexis remains the same – a pleasure at Barca and he's going to decide to move on to another club and I wish him all the best.'