Paul Merson has discussed the Alexis Sanchez transfer as it nears completion
The Arsenal forward is closing in on a move to Manchester United
Merson has a worrying message for Chelsea, who missed out on Sanchez
Arsenal legend and pundit Paul Merson has explained the real reason Manchester United beat Chelsea to the transfer of Gunners forward Alexis Sanchez.
The Chile international looks poised to finalise a switch to Old Trafford at some point today and Merson has been on Sky Sports discussing the deal.
In an incredible take on the long-running transfer saga, Merson explained why he believes United were able to beat Chelsea to his signing so easily.
The Blues had been linked with Sanchez as well, but seemed to pull out of the deal due to being unable to match what United were offering the 29-year-old in terms of wages.
'They needed Sanchez,' Merson said of Chelsea. 'If they would have got Sanchez I think they get in the top four.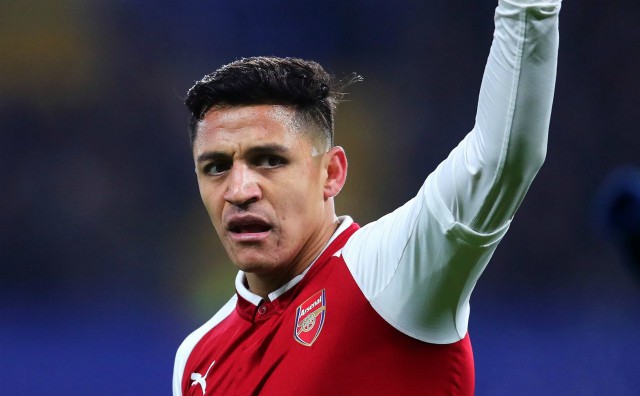 'But if you go and get Sanchez, you bet your bottom dollar come what two days later, Hazard's agent's knocking on the door, Willian's is knocking on the door, (Cesc) Fabregas, (N'Golo) Kante.
'They're all knocking on the door and before you know it, that £100million signing for his package turns into £200m.'
Chelsea are now resorting to desperate purchases such as Andy Carroll or Peter Crouch, showing just how they remain a smaller club than United in so many ways.
Despite their financial strength under Roman Abramovich, they still cannot compete with United in terms of overall revenue raised from a truly worldwide fan-base.