Arsene Wenger has discussed the signing of Henrikh Mkhitaryan
The Armenian has just joined Arsenal from Manchester United
Wenger admits Mkhitaryan is a little short in one area
Arsenal manager Arsene Wenger has immediately identified a weakness in Henrikh Mkhitaryan's game after signing him from Manchester United.
The arrival of the Armenia international was confirmed this evening as part of the deal that saw Alexis Sanchez move to Old Trafford.
Mkhitaryan has generally been praised by his new manager Wenger, though the Frenchman also couldn't help pointing out the one area his new signing could improve in.
Speaking to Arsenal's official site, Wenger admitted that Mkhitaryan has occasionally been a little short in terms of goalscoring, though he also went on to add that he did seem to be showing some signs of improvement in that department recently.
'We're replacing a very good player with a very good player, a world-class player with a world-class player,' Wenger said.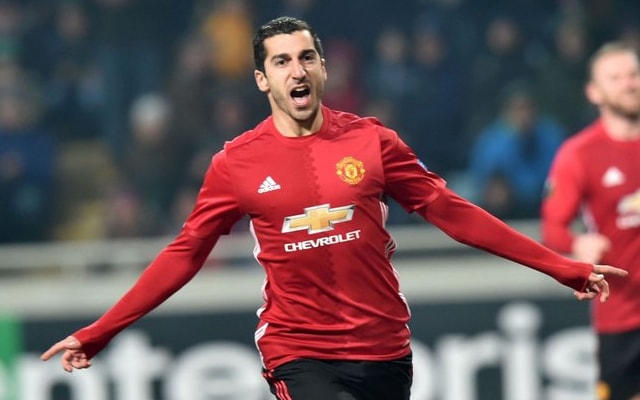 'Mkhitaryan can play on the wing or in midfield, so I believe he can play very well in many positions. That can help us as well because he can play together with Ozil as well as playmaker, so overall it's a good move.
'He's a very complete player. He creates chances, he defends well, he can absorb distances and he's very committed as well. I must say he's a player who has all the attributes. Maybe where he's a bit short is on goalscoring but he has improved that. If you look at the number of goals he's scored in his career, it's quite impressive overall.
'I'm very excited to get a player in who will be committed and focused. It is vital as well to have players who have experience, because we have a very good bunch of young players but we know that it's not sufficient in the Premier League today to put them all in together. You also need a good weight of experience in your team and he will contribute to that.'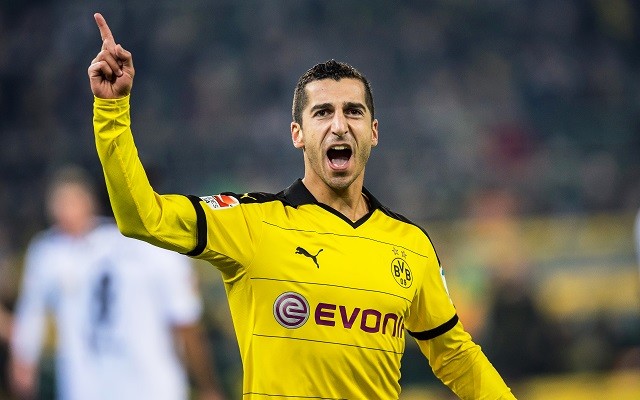 Mkhitaryan has, in fairness, had some fine seasons in terms of goals in his career, but perhaps lacks consistency as some years he's also struggled.
The 29-year-old's final season at Shakhtar Donetsk saw him score 29 in all competitions, but he managed just 18 in the following two seasons put together with Borussia Dortmund.
Mkhitaryan then helped himself to an impressive 23 in all competitions in his final season with Dortmund, before managing 11 last season for United and two in the first half of this campaign.